Campervan Culture is growing and becoming as popular as ever
RVs and campervans are much more than holiday homes - they also hold an important place in the pop culture of the day. Today's RVs and vans come outfitted with solar-powered charging stations, optimal storage space, functioning workspaces and so much more. Old school buses are being transformed into on-the-road hostels like Let's Be Nomads. Artists are turning vans into travelling shops for their artwork selling at markets and festivals. Chefs are trading in industrial kitchens for miniscule food trucks. And even Hollywood is jumping in.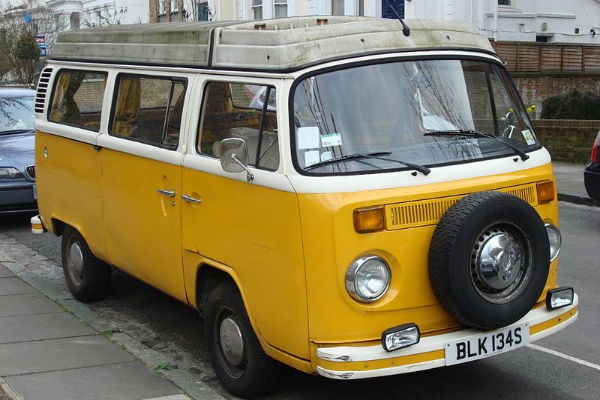 Image: Oxyman
Motorhomes on the silver screen
Hollywood still tends to use RVs and motorhomes to portray social status in their plot lines but you can forget about the brown carpeted walls and burnt orange upholstery from the 70s like Cousin Eddie's RV from National Lampoon's Christmas Vacation. Have you seen Meet the Fockers? Robert DeNiro shows off his hi-tech, top-of-the-line RV complete with a CIA command post. On the other end of the spectrum, there's the emotional Little Miss Sunshine film which follows a financially struggling family driving across the state in a VW van to reach their daughter's beauty pageant. Movies also demonstrate what we are trying to say with our motorhomes. The characters of We're the Millers use their RV to project a family image in their attempt to smuggle drugs into the USA from Mexico.
RV pop-up bars
One of the most loved TV series of this past decade used an old RV as a respite from the prying eyes of society. "Breaking Bad" characters cooked meth in the middle of the desert in their covert RV. In a nod to the success of the groundbreaking show, a "Breaking Bad" inspired cocktail bar in an RV popped up in New York City over summer. You can climb in the RV and cook up cocktails using glass beakers and dry ice while wearing yellow jumpsuits and goggles!
Campervan love in social media
You can't hold a place in today's pop culture without a presence on social media. Telling your motorhome story goes part in parcel with the whole associated image. People across the world are documenting their nomadic lifestyle via Instagram #vanlife and YouTube videos, showcasing how tiny living can pay off in big ways.
On the road jobs
Foodies now follow mobile burger joints, coffee carts and ice cream vans to get their trendy meal fixes. Creatives find the open road inspiring and a place to find the next big idea like Wyl Menmuir who wrote his debut novel The Many in his campervan. Others work on the go by promoting their travels or creating content, some getting paid to test out RVs while sharing their experience across social channels.
Resurrecting a simpler time
The Kombi VW is arguably the world's most iconic campervan.. Some are restoring and upgrading their 30-year old VWs for more road trips and some are converting them into pop-up clothing shops, cafes, bookstores and more. Adventure-loving, thrill-seeking wanderlusters are moving into vans to follow the best surf and ski from mountain to mountain, always searching for the next destination and ready to go at any moment. There is no rent to pay, no house bills to sort out; life on the road is simple and preferred by many.
Why you should join the campervan movement
It's easy to see why campervan culture has kicked off. Create your own journey on your own schedule with nothing but the open road ahead. Sounds pretty good doesn't it? Rather than hotels and bus rides, travellers are hiring campervans and RVs to explore places like Australia and New Zealand which both cater to this vagabond lifestyle. Take a month-long tour around either country finding designated campervan lots from basic standards to resort-style holiday parks complete with spa pools. Cruise across Europe cooking from the comfort of your own home, waking up in a new country every morning. Explore Canada's renowned national parks absolutely free for 2017 or boogie on down to a 4-day modern Woodstock music festival in the middle of the USA.
When are you going to experience life on the road? Document and share your travels on our Facebook page or Instagram with #MotorhomeRepublic
Feature image: Julie Scott
---
---