The Splore music festival is just one highlight of summer in and around Auckland.
Auckland is not top of most summer holiday lists - in fact, the city tends to experience an exodus as residents head for New Zealand's beach towns. However, when you look at not only the city and immediate suburbs (which do have many summer attractions, you'll be glad to know) but the whole region and places nearby, you'll discover myriad amazing things to see and do. If you are picking up a summer motorhome rental in Auckland and don't want to spend hours on the road, you will be spoilt for choice when it comes to beaches, mountains, activities and events like Splore, one of the country's biggest and most beloved music festivals which takes place near Auckland each year.
Get your wheels in Auckland
Renting a motorhome in the City of Sails is easy. Most pickups will be from the airport, around 20 kilometres from the CBD, with some also available in the CBD itself. Once you've got yourself oriented and are ready to hit the road, it will be a short, well-signposted hop onto the motorway network which can get you all over the city and beyond.
The ultimate summer concert: Splore 2018
Aucklanders and others from all over the country and world flock to Tapapakanga National Park, not far from the city, each February to spend three days bopping along to tunes, mingling with laidback crowds and enjoying the summer vibes. It's a camping event, so campervans and motorhomes are the perfect accompaniment - if you love music and are planning a summer road trip in New Zealand, it is unmissable.
How can we describe Splore? The festival's website has this to say about the 2018 event: "Magical, mysterious, rhythmic and routine. Gamboling, spiral patterns keep us on the move. Sun kissed limbs dancing to rhythms. We are mystic, we are magic. Summon your spirit animal, conjure sunshine and banish the darkness. Bring the dawn. Eat! Sleep! Rave! Repeat! Let there be moments unexplained."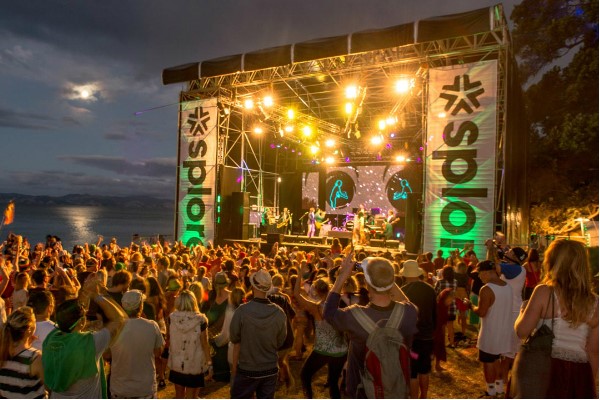 If you know exactly what they are talking about in that paragraph, we commend you. However it does relay the vibe of the weekend - relaxed, welcoming, a little bit hippy, a lot of good feeling. The site also says "Splore is equal parts liberation and libation; idealism and interactivity; creative showcase and community springboard." It's more than just music - it's camping, mingling, swimming, art, connecting and enjoying the beautiful location. The lineup for Splore 2018 is unconfirmed but is always eclectic, blending local and international - and honestly, for most Splore attendees it scarcely matters. Highlights of the 2017 festival included Reggae group The Dub Pistols, US DJ Egyptian Lover, and homegrown bands Pitch Black, Carnivorous Plant Society and more.
The details from Splore 2018 are:
Location: Tapapakanga regional Park, just over an hour's drive from Auckland.
Dates: 23rd-25th February 2018
Tickets: Available from

iTicket

Camping: This is included in the ticket price. Campervan spots must be booked in advance.
Explore Auckland and surrounds
Whether or not you take the plunge and give Splore a go, there is plenty to keep a motorhome wanderer busy in and around Auckland. Below we have listed a few favourites (picked out by born and bred locals) to keep any nomadic visitor busy, entertained and fulfilled.
Wild West
Directly west of the central Auckland isthmus is a natural playground for those seeking fun in the great outdoors.beyond the friendly suburbs of Henderson, Glen Eden, Massey and more lies an impressive mountain range called the Waitakeres. These hills and peaks covered with verdant native bush contain endless walking tracks, babbling rivers, and also provide the Auckland region with a lot of drinking water from their picturesque reservoirs. To get yourself situated and find out how best to explore, visit the Arataki Visitor Centre at 300 Scenic Drive.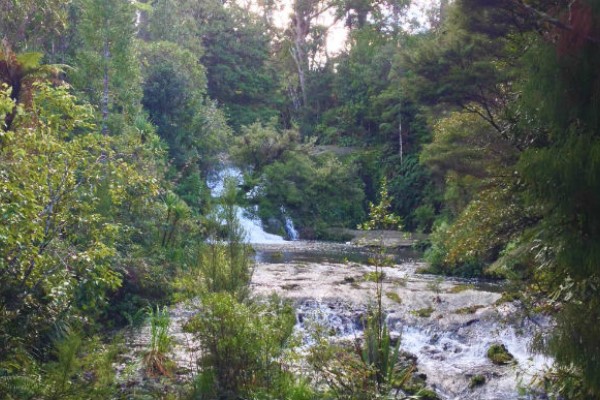 Once you've had your fill of the mighty Waitakeres, there is more to enjoy. Over the mountains is the coast, and it's a goodie. The rugged coastline is broken with long stretches of black volcanic sand, the famous west coast surf beaches. Piha ranks very highly amongst these, so head there if you have the opportunity and climb the iconic Lion Rock formation, give surfing a go and park up to spend the night in the campsite behind the beach.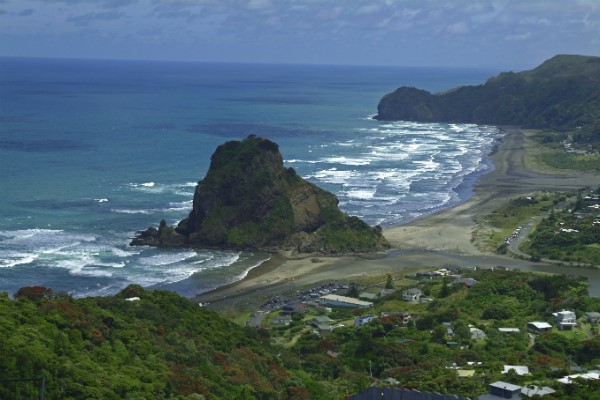 Waiheke
Yes, you can take your campervan to the heavenly Waiheke Island! Sealink runs car ferry services from central Auckland and Half Moon Bay to the east, and campervans under 7 metres cost no more than a normal car. Once there, you'll find an island which is relatively small, fewer than 20 kilometres long, but packed full of wonderful ways to while away the time.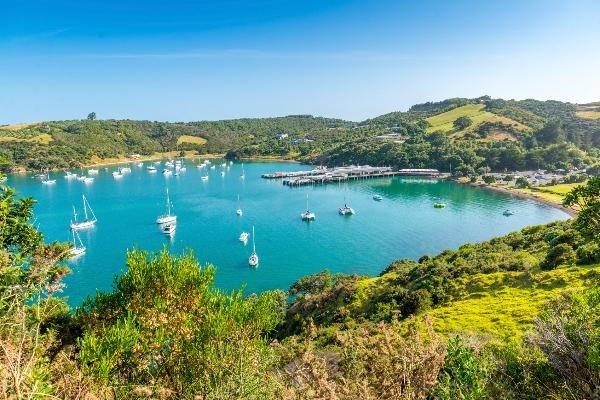 Beaches abound all around Waiheke, and you can take your pick: a built up and popular stretch of sand like that of Oneroa, a remote spot like Garden Cove or anything in between. Lazy days by the waves are a fantastic feature of Waiheke life, and they are best topped off with fish and chips enjoyed on the sand.
The lovely isle is also known for its wineries. Once your campervan is safely parked up somewhere, such as the Poukaraka Flats campground, take advantage of public transport, taxis or your own two feet to get to one of these wonderful cellar doors. There are many of them all over the island, but favourites include Mud Brick and Cable Bay at the western end of the island, Stonyridge closer to the middle or Man O' War in the east.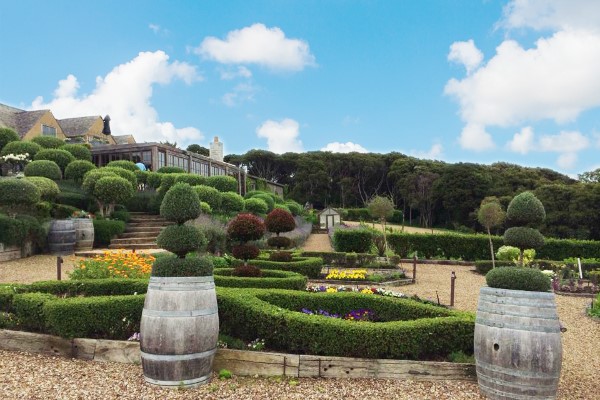 Whangaparaoa Peninsula and Rodney
The area directly north of Auckland is becoming more and more built up with urban spread, but there are some pockets of natural beauty which make for a balanced road trip destination. The Whangaparaoa Peninsula has suburbs along most of its length, with friendly safe swimming beaches and many places to eat and shop. At the end of the Peninsula is Shakespear regional Park, home to both a wonderful all-modes campground and SCC (Self Contained Certified) campground. Here you will also find great walking tracks with views over the Hauraki Gulf, and safe swimming at Te Haruhi Bay.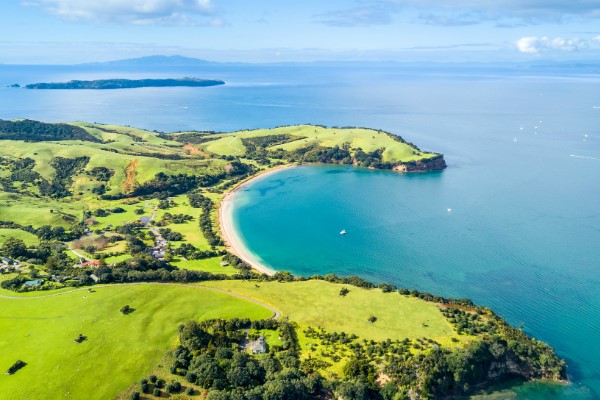 An excellent day trip from the Gulf Harbour marina on Whangaparaoa is the 20-minute ferry ride to Tiritiri Matangi Island. It's a passenger ferry only, so leave the motorhome behind and enjoy a day of exploring on foot. Tiritiri is known as a sanctuary for native birds, and is pest-free along with Shakespear Regional Park thanks to a pest control fence and eradication of mammals from the island. Visitors often see fantails, takahe, tuis, saddlebacks, little blue penguins and many other endemic bird species. There are even kiwi on the island, although they don't tend to make themselves visible to humans during the day.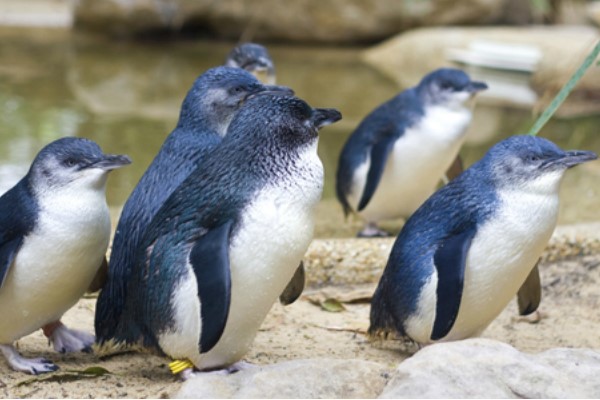 Orewa lies north of Whangaparaoa, a surf beach which is quite built up with a great cafe culture. Enjoy a coffee or a meal by the beach and then a walk along the long stretch of sand, or give surfing a go. Those who like amenities close by might prefer the Orewa Holiday Park. A little farther north again is Waiwera, a small town home to a large natural hot pool complex with hydroslides, a movie pool and more, and then Wenderholm Regional Park with an ocean-facing beach very popular amongst picnicking day trippers.
The three places mentioned above are just a taste of what awaits around the City of Sails. If you are planning an Auckland adventure, don't skip the city itself either as the CBD has some great precincts for dining, shopping and sightseeing. Auckland awaits this summer - get amongst it!
---
I love travelling, and a motorhome is such a great way to get around and get up close and personal with a new country or city. My top motorhome memory is driving a small sleepervan through the highlands of Scotland- a stunning nation and one of my favourite spots on earth! I hope to help you plan your next road trip with handy tips and information. Happy motoring!
I love travelling, and a motorhome is such a great way to get around and get up close and personal with a new country or city. My top motorhome memory is driving a small sleepervan through the highlands of Scotland- a stunning nation and one of my favourite spots on earth! I hope to help you plan your next road trip with handy tips and information. Happy motoring!
---
---