Try something different this spring break with an RV rental adventure
More than just a week of debauchery for young college students, spring break brings with it the promise of summer to come and the celebration of a winter over and done with. Both for students who have a short holiday from classes and others who are just taking advantage of the excuse for a getaway, a spring break RV holiday in the USA is a fantastic way to recharge and explore.
Spring Break is a treasured tradition for those from all walks of life, including families, and there are many ways to go about it. Find out why we think an RV holiday in the United States is the way to go!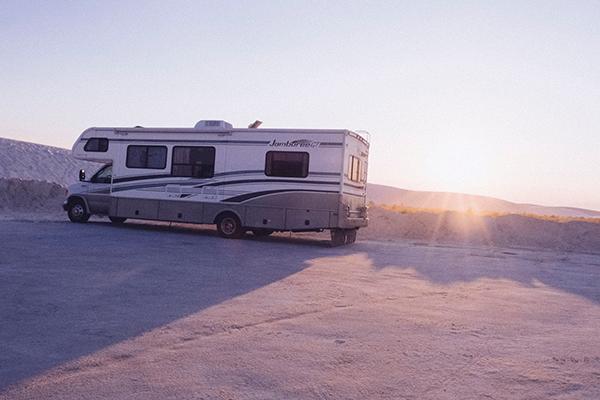 Why choose an RV for spring break?
An RV is a great choice for those who want to get closer to nature and have a varied holiday. While you can certainly park up at an RV resort beachside and enjoy some fun in the sun, being mobile also allows you to visit different places, stop in at scenic locations and experience the best of the season.
The spring weather is ideal for RV adventures. Some travellers find summer heat to be oppressive in a motorhome, so mild spring warmth is perfect, particularly in the South and the hotter destinations which are typical for spring break.
An RV holiday offers the best of both worlds - beaches, cities and revelry are available, but your home on wheels is a refuge away from the chaos and an opportunity to discover more.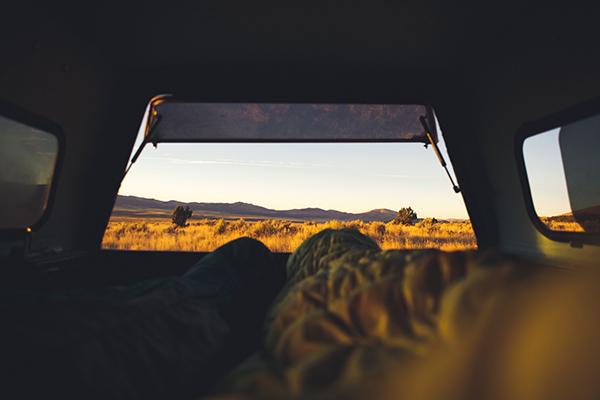 Where to go for my RV spring break
Beaches are often the focus of a proper spring break, beachside cities in particular so revellers can mix urban fun with sun and sand. An RV holiday can offer the same great atmosphere, or an alternative holiday with more quiet nature and fewer parties. Whichever end of the spectrum you prefer, you might find somewhere that catches your eye in our list of favourite spring break destinations:
Florida: This warm, beachy state is a must on any list of possible spring break destinations. Pick up an RV rental in Orlando or Miami and let the fun begin. With your accommodation on wheels, you can enjoy both the glitz and glam of the east coast beaches with Florida's other attractions: the Everglades, the Keys, the theme parks of Orlando and more. Take a look at our east coast RV itinerary and dare to dream.

Southern California: Another classic choice for spring break, this part of the country has beaches and even bigger cities than Florida. With an RV rental from one of them, you can wander the coastline for the week to experience the different vibes in Mexican-influenced San Diego, celebrity-stocked Los Angeles and edgy San Francisco, as well as getting in some beautiful coastal driving. Take a look at our fantastic California itinerary for ideas!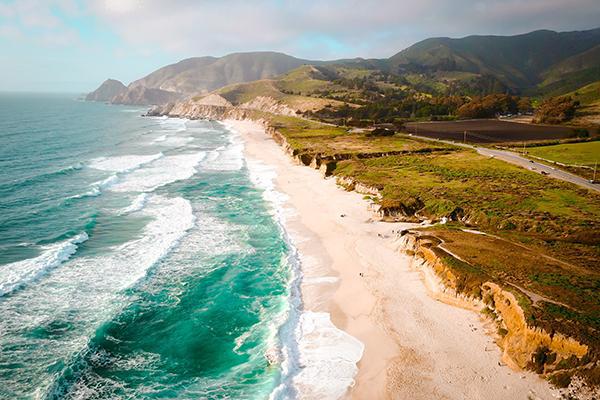 Rio Grande Valley: Many spring breakers are seeking sunshine, and this southern part of Texas will certainly deliver. Although it tends to fly under the tourism radar, it is home to the fabulous South Padre Island which can deliver the resort town atmosphere, while the mainland part of the region has great shopping, exotic birdwatching opportunities, palm trees, citrus orchards and more. Get an RV rental in Houston and head on down!

Washington: There is one major reason that the capital makes a fantastic springtime destination: cherry blossoms. When they come out, the delicate pink flowers turn the Tidal Basin into a riot of colour, and it is a sight to remember. With an RV rental from New York, you could make the round trip within the week and hit Philadelphia and Baltimore along the way for a fabulous big city journey. If urban excitement gets your blood pumping, this is the one for you!

Utah: It's not on many lists of spring break hotspots, but if you want to escape the crowds and enjoy some fantastic natural attractions, Utah in springtime is a great choice - especially with an RV so you can explore! Pick up a vehicle in Salt Lake City and visit the many national parks in the area like the famous Zion and Canyonlands, or hop between ghost towns in the southern part of the state. The mild spring weather is ideal for enjoying Utah's landscapes.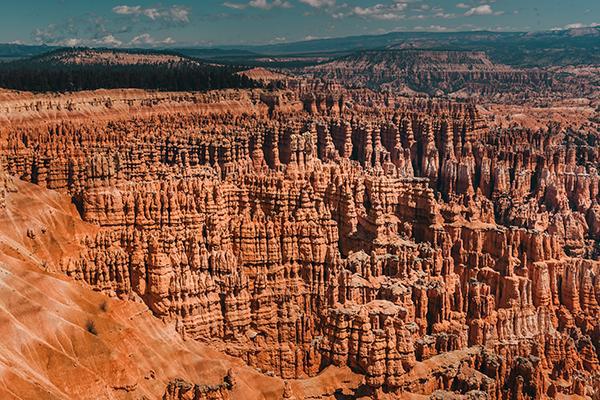 Tips for RV newbies
If a spring break journey will be your first RV experience, read on. These tips for those new to motorhoming will help everything go smoothly.
● Make sure you consider your needs and wants when picking an RV to rent. Our blog post on choosing the right motorhome may be helpful!
● Get to your campsite early, at least the first one! Setting up for the night is not difficult but can take a bit of practice, and it's not fun to do after dark. Creating a camp set-up checklist can also help.
● If you are not used to the nomadic lifestyle, it pays to plan your stops a bit in advance. National and state parks, KOA camps and RV resorts are good places to stay.
● When you pick up your RV, find some quiet roads to practice driving and manoeuvring until you get used to the size of the vehicle.
● Be courteous in your camping habits, and you might just meet some new friends along the way.
For all kinds of travellers across the United States and around the globe, an RV journey is a fantastic option. The things you will see along the way will make for a holiday that's memorable and exciting, and the motorhome life offers freedom to roam in the beautiful springtime landscapes.
Get your upcoming spring break sorted and dream of winter's end with an RV from Motorhome Republic!
---