Make your motorhome rental trip memorable with these events
Motorhome road trips are good for the soul, bringing the freedom to explore unlike any other. Festivals, carnivals and other big celebratory events are waypoints in the journey of life, memorable experiences that bring people together in a unique way. Combining a major event with a motorhome holiday is the stuff that dreams and bucket lists are made of, and we have listed below a few fabulous events in different parts of the world, alongside some exciting and adventurous motorhome itineraries.
Mardi Gras in New Orleans USA and a Deep South road trip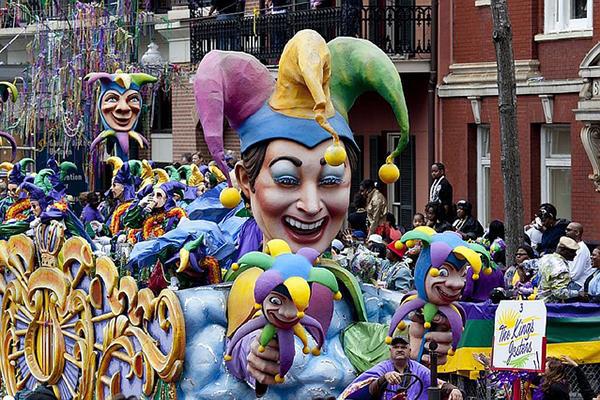 A roadie around the southern states of the USA is an epic journey, offering delicious soul food, rich history, sunshine and beautiful vistas. Time it around the world-famous Mardi Gras celebrations for an unforgettable trip! Taking place in February, the New Orleans Mardi Gras is an all-out carnival with floats, food, iconic bead necklaces, balls and general revelry. Roughly two weeks of partying leads up to the event and there is at least one major parade each day. This amazing spectacle is one that's inclusive and easy to experience your own way, with no tickets required for the public celebrations, and the entire city getting in the spirit so you'll feel festive wherever you go.
Our Deep South road trip itinerary from Houston to Atlanta will take you here, there and everywhere in the most southern of southern states.
Splendour in the Grass on Australia's east coast
Australia's east coast is a treasure trove: friendly towns, amazing wildlife, sparkling cities, uncrowded stretches of sand and anything else you could need for a laid back road trip - especially if you time it around the Splendour in the Grass music festival which takes place in July in Byron Bay. From Kendrick Lamar and Kanye West to Mumford and Sons, Queens of the Stone Age and The Cure to Lily Allen and Lorde, there is always an array of acts for different tastes and a festive atmosphere for everyone to enjoy. A campervan will come in especially handy for this event, as you can pull up and camp on site with the right ticket.
A Sydney to Brisbane road trip is the ideal itinerary for a lovely road trip with Splendour at its centre.
The Calgary Stampede: cowboys in Canada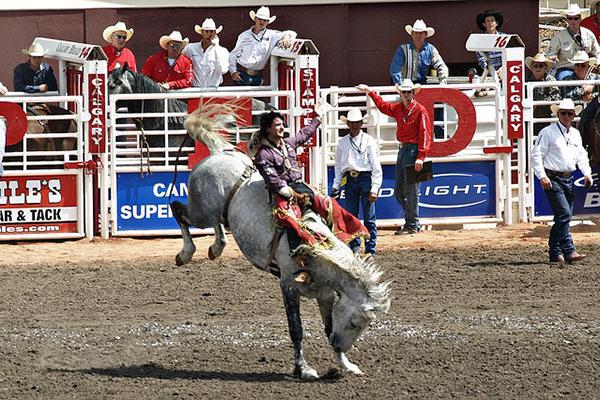 Calgary has a bit of a cowboy vibe to it that makes it an upbeat, friendly place from which to embark on a great Canadian adventure. It also comes alive each year with the Calgary Stampede, billed as "The Greatest Outdoor Show on Earth". This enormous rodeo, exhibition and festival lasts for ten days in July with many different events, attractions, concerts, shows and some very outlandish carnival food - unicorn cookie dough, crispy chicken feet on a stick, clam chowder poutine and metre-long sausages have all featured in previous years.
Just beyond Calgary are the Canadian Rockies with some spectacular sights, a playground for the nomadic traveller. Our Calgary Round Trip: Cities and Mountains itinerary is a great starting point.
Wildfoods in New Zealand's South Island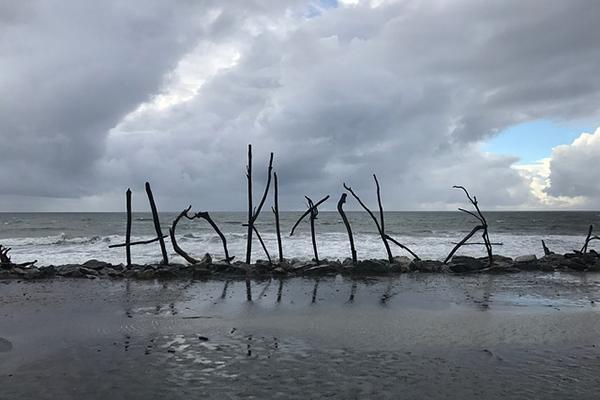 Wildfoods is an annual culinary adventure in one of the most stunning places on earth, the wild and desolate west coast of New Zealand's South Island. The region is perfect for a campervan, with incredible things to see and experience around every corner. The festival takes place in March in Hokitika and is a very unique food festival, showcasing some truly "wild" foods such as huhu grubs, mountain oysters (sheep testicles), fish eyes, scorpions, deer semen shots and more. These questionable delicacies come alongside more traditional treats from the region: amazing seafood, game meats, traditional Maori dishes and international cuisines.
For a fantastic motorhome itinerary that will take you through Hokitika for the festival, try our Queenstown to Nelson West Coast Odyssey.
Glastonbury and the historical United Kingdom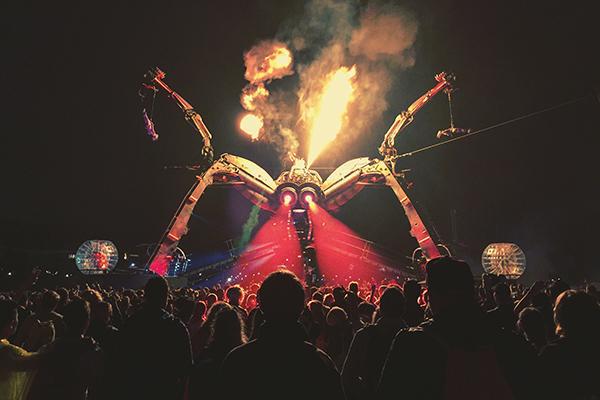 You can enjoy the musical modernity of Glastonbury with a campervan rental and the historical delights of the UK in one unforgettable trip. The festival is a big name, conjuring images of megastars playing to crowds wearing gumboots in muddy fields. It's the atmosphere of an internationally renowned music festival with a heap of British charm, and a campervan is the ideal home base from which to enjoy it all. Once Glastonbury is over, the United Kingdom awaits, and it is an incredible place to explore with your own set of wheels. Quaint country lanes lead to adorable small towns full of heritage and history, and the cities are a spectacle of amazing sights.
The London to Edinburgh itinerary is a great way to hit many of Great Britain's highlights and will take you past Glastonbury on the way - time it right and you're in for a memorable holiday.
There are plenty more amazing events worldwide that are made even better with a motorhome. Take a look at the rentals on offer with Motorhome Republic and start planning your next great adventure.
---
---