Are you ready for a year of amazing experiences?
It may have sneaked up on you, but there's no denying it's here: that time of year when everyone starts saying "Where did the year go?!". Rather than panicking about how one year's almost gone though, I prefer to focus on the fact that there's a whole year of awesome experiences just around the corner. If you're not convinced that 2018 is going to be a fantastic year to jump in a motorhome rental and get yourself along to some amazing events, then you haven't seen what next year has in store. It'd be a shame for you to miss out though, so to give you a small taste of what you could see and do in a motorhome rental in 2018, below are a handful of events (in chronological order) around the world that you can experience as part of a motorhome holiday. Don't let 2018 slip by you - start planning now for your best year ever.

Australian Open
(15-28 January - Melbourne, Australia)
This is a great chance for tennis fans to kick off the Grand Slam season in style. With many of the world's best tennis players gathered in Melbourne to battle it out, an impressive tournament is always guaranteed. Melbourne is also an excellent place to start a classic Aussie road trip. Some might choose to head east up the coast to visit Sydney and Brisbane, stick closer to Melbourne and explore the Blue Mountains or go west to drive the legendary Great Ocean Road.
Winter X Games
(25-28 January - Aspen, Colorado, United States)
When it comes to extreme wintersports, there's one event that stands head and shoulders above the others. The X Games in Aspen, Colorado shows off impressive feats of daring and coordination from ski, snowboard, snowmobile and snow bike athletes. As a bonus, there are also acclaimed musical artists to add to the entertainment. If you pick up an RV rental in Denver, you'll have the freedom to head on from Aspen to explore truly incredible destinations both nearby and further afield.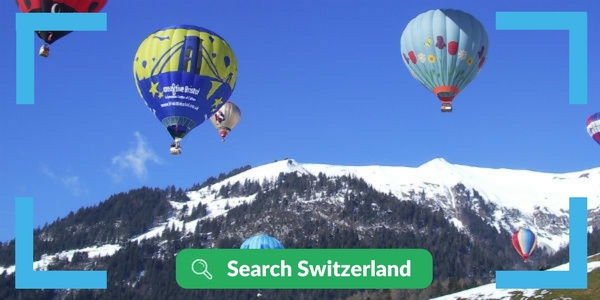 International Hot Air Balloon Festival of Chateau-d'Oex
(27 January-4 February - Chateau-D'Oex, Switzerland)
This incredibly scenic event has been taking place every year since the 70s and is 100% a bucket list worthy attraction. Make sure you're around for the evening of the festival's 7th day in particular: this is when the 'night-glow' show happens, as all the balloons light up the mountain. Picking up a motorhome rental in Switzerland will have you right in the middle of Europe, with option to head in just about any direction that takes your fancy.
Super Bowl
(4 February - Minneapolis, Minnesota, United States)
When it comes to big events, the Super Bowl is pretty much the grandaddy of them all. It doesn't really matter too much whether you're a North American football fan or not, as this event has transcended sport and become an entertainment extravaganza unlike anything else. Picking up a Minneapolis RV rental will put you within striking distance of all kinds cool destinations including the Great Lakes and the windy city of Chicago.
Mardi Gras
(13 February - New Orleans, Louisiana, United States)
New Orleans isn't the only city to hold a Mardi Gras celebration, but it's certainly one of best places on earth to go for a classic Mardi Gras experience. There's no party quite like Mardi Gras, with its combination of arcane traditions and carnival atmosphere - this is certainly something you need to experience at least once. When you hire an RV in Houston, it sets you up perfectly to explore the Deep South, including New Orleans.
Commonwealth Games
(4-15 April - Gold Coast, Australia)
At the peak of its power the sun never set on the British Empire, and while the empire is long gone, the Commonwealth still represents scores of nations which are all coming together to prove their mettle in athletic feats. The Commonwealth Games on Australia's Gold Coast will be an impressive display of what humans are capable of when pushed to their limits. With a Gold Coast motorhome rental, you can head north to subtropical Queensland or drive south to discover places like Byron Bay, Port Macquarie and Sydney.
Masters Tournament
(5-8 April - Augusta, Georgia, United States)
Commonly known as The Masters, this is the first of the four major professional golf championships. This prestigious tournament traces its roots back to the 30s and is purely invitational which means the pool of golfers is small but elite. Starting an RV road trip in Georgia will have you experiencing classic southern hospitality, with the chance to trek south into sun-soaked climes of Florida or explore famed cities like Nashville, Atlanta and Charlotte.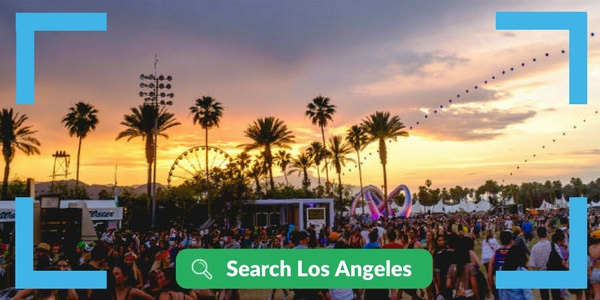 Coachella
(13-15 & 20-22 April - Palm Springs, California, United States)
This is an utterly massive event, and if you've chosen not to stay in a Palm Springs resort then a campervan is an absolute must. A two berth sleeper van will fit within an onsite car camping space and will save you from the merciless Californian heat, unlike a flimsy tent. Los Angeles is probably the best place to pick up your RV rental for Coachella - just make sure to book ASAP as smaller vehicles will sell out quickly around the event dates.
Viva Las Vegas
(19-22 April - Las Vegas, Nevada, United States)
This is the biggest Rockabilly festival on earth, featuring not just the best of Rockabilly music but hot rods, burlesque, dancing and all round partying. If you're a lover of all things vintage or a 50s fanatic, this is the kind of event you've always dreamed of. Securing a Las Vegas RV rental, either in the lead up to Viva Las Vegas or after the event wraps up, will give you the chance to explore beyond the confines of Sin City and discover stunning places like Mojave National Preserve, Hoover Dam, Lake Mead National Recreation Area and (last but far from least) the Grand Canyon.
FA Cup Final
(19 May - London, United Kingdom)
For English football fans (that's soccer to Americans) it doesn't get much better than the FA Cup Final. This is one of the most attended domestic football events in the world - the stakes are high and so is the tension as two top teams clash in a showdown to cap off a closely watched competition. Why stop the good times when one team raises the Cup in victory though? From London you can branch out to discover almost anywhere in Britain, whether you take a straight shot across Britain or zigzag the island on a journey of historical discovery.
French Open
(27 May-10 Jun - Paris, France)
As any tennis aficionado will know, the French Open is the second tournament on the Grand Slam circuit, and the world's top clay court championship. It's also regarded as the single most physically demanding tennis tournament, so you'll get to see tennis greats pushed to their absolute limits. Kicking off a road trip in Paris with a motorhome rental could see you tracing a lazy path across rural France or driving long distance to uncover all the great sights of Europe - the sky's the limit, really.
Download Festival
(8-10 June - Castle Donington, United Kingdom)
Not all rock music is created equal and if you believe that hard rock and heavy metal deserve a place at the top, then Download is the festival for you. Download Festival has drawn many of the biggest names in the scene over the years, with 2018 headliners including Ozzy Osbourne and Guns N' Roses. You'll want to pick up a Birmingham motorhome rental and head north to the festival venue at Castle Donington.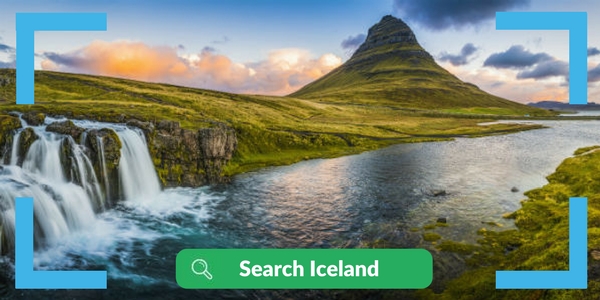 Secret Solstice
(21-24 June - Reykjavík, Iceland)
With its plunging waterfalls, dramatic glaciers and volcanic tunnels, Iceland is without a doubt a bucket list destination. While you're exploring the Ring Road in a motorhome, pausing to gawk at the otherworldly scenery, be sure to fit Secret Solstice into your schedule. With a reputation for arranging performances under glaciers, on the ocean and inside volcanoes this eclectic festival will put the cherry on top of your Iceland road trip.
Wimbledon
(2-15 July - London, United Kingdom)
When it comes to tradition in sports events, no one does it quite like Wimbledon. This is the oldest tennis tournament in the world and one which is regularly attended by members of the British royal family, so this should come as no surprise. Attending this tournament as much about the experience of being at Wimbledon as anything that happens on the court. Once you've finished your strawberries and cream, consider taking a London motorhome rental on a trip to explore England, Wales or even Scotland.
Tomorrowland
(20-22 & 27-29 July - Boom, Belgium)
Since its inception in 2005, Tomorrowland has grown to become one of the biggest music festivals on the circuit, and a mecca for lovers of electronic dance. If you're heading to Europe especially for Tomorrowland, consider making it a double whammy and heading onward to the iconic Sziget Festival, labelled the Burning Man of Europe, in Budapest. A round trip motorhome roadie from Belgium to Hungary and back will showcase the heart of Europe and provide you with a lifetime of memories. Your best bet is to pick up motorhome rental in Brussels where you'll be less than an hour away from Boom, the town where the festival is held.
Oktoberfest
(22 September-7 October - Munich, Germany)
There's no need to introduce Oktoberfest to those who love a good brew. This is "Volksfest" is the undisputed premier beer festival, and no matter where in the world you live it's worth making your way to Munich for Oktoberfest at least once in your life. Once you've recovered from the festivities, you'll find that Bavaria is one of the best places in Europe to explore by motorhome, thanks to its alpine geography and the fairytale castles which dot the hills.

As is abundantly clear, 2018 is going to be an incredible year for motorhome travellers - but availability often dries up quickly around events, so start planning now and book early for the best year of travel you've ever had.

---
It's funny how motorhome memories stick with you. I can still recall a motorhome vacation my family took when I was five years old and how awesome I thought I was, tucked away in a loft bed above the cab. From revealing unique destinations to providing tips and tricks, it's my mission to help others build great motorhome memories too.
It's funny how motorhome memories stick with you. I can still recall a motorhome vacation my family took when I was five years old and how awesome I thought I was, tucked away in a loft bed above the cab. From revealing unique destinations to providing tips and tricks, it's my mission to help others build great motorhome memories too.
---
---