Avoid crowds, humidity - explore Australia by campervan in winter
Winter in Australia means something quite different to winter in other countries. Instead of the frigid, frozen days you might expect, Australian winters are decidedly pleasant and sunny in many areas and only refreshingly cool with a bit of rain (at the very worst) in others. In fact, there's a real argument to be made that winter is the best time to travel, especially in certain regions that are hot and humid through summer.
Australia's winter season officially runs from June through August, so make the most of a wintry motorhome road trip Down Under and sort your campervan rental now.
Benefits of exploring Australia by campervan in winter
The main advantage of taking an Australian campervan tour in winter is that it barely even counts as winter. While it's naturally not as hot as you'd experience through summer, it's also a great temperature for travel, as it's not too humid or - let's be honest - sweaty. You'll be able to tackle some of the country's gorgeous hikes without needing to take shelter at midday, and you'll be able to stroll barefoot along the endless miles of golden beaches without burning your soles to a crisp!
A few of the southernmost areas such as Tasmania and Canberra may inch towards zero in the dead of winter, so these are really the only places where you will need to rug up. On the upside, these southern areas are also where you can try out Australia's top ski fields during winter such as Perisher, which is the largest resort in the Southern Hemisphere. For Perth on the west coast, winter means the temperature drops down to a balmy 20 degrees on average, so you need only pack a couple pairs of jeans and a light jacket. Meanwhile in Darwin, winter is an excellent time to visit, as it avoids the rainy, humid season through summer and introduces gorgeous tropically warm weather for the season.
Of course, winter also means fewer people around, so you shouldn't have to worry about campsites being too full or long lines at major attractions in most places.
Sure, some areas will be a little rainy or overcast during your visit, but it's nothing a raincoat and sturdy umbrella can't handle! And low season prices are an added bonus - more spending money and fewer crowds, what's not to like?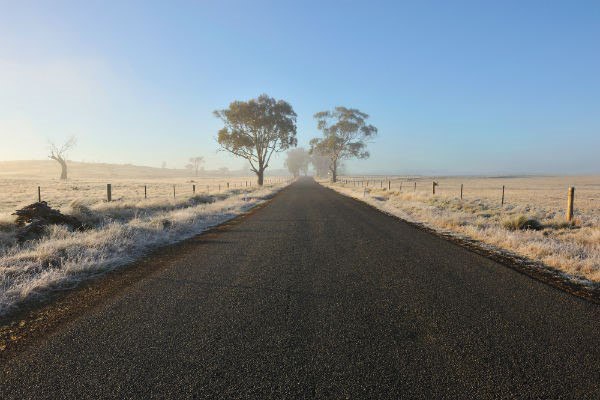 A little Australian road trip itinerary inspiration
Friendly people, sandy beaches, mouth-watering food, endless activities, urban centres, and miles of unforgettable scenery in between - what more could you want from a road trip destination? Australia delivers on it all, plus a little extra.
The cities are generally the best places to pick up and drop off your campervan, as you can take a look around, stock up on supplies, then make your way to another incredible destination.
While Australia is certainly large, the cities are well-spaced for road trips.
The east coast is one of the more popular areas, as you've got major hubs surrounded by beaches, wine regions and epic outdoor spaces. The Sydney to Cairns itinerary is the stuff of legend, as it covers the grand majority of the coastline and stops off in many of Australia's top locations. On the other side of the country, you can explore the west coast with a Perth to Broome motorhome tour for something truly spectacular.
Tasmania is its own little world, and taking a tour of the island with your campervan is easily the best way to see it. Check out the Taste of Tasmania road trip for a return trip from Hobart that will unlock its secrets!
There are many, many more Australian itineraries to entice you, and you'll need all your luck and decision-making skills to pick just one.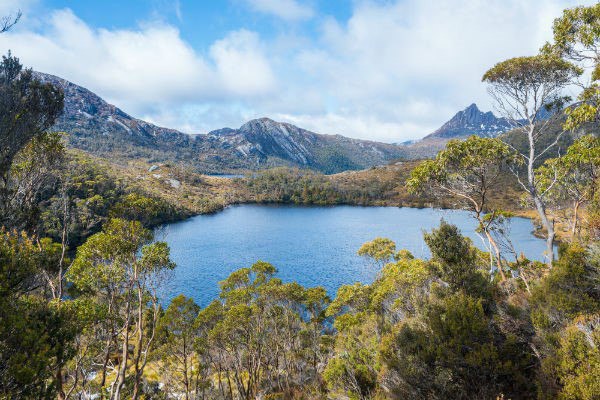 When to book your Australian road trip
Now!
The best time to plan, book and go travelling is always now - life is simply far too short not to do the things you love as much as possible, and there's no time like the present.
If you're after a bargain on your Australian campervan rental, use the search engine to compare prices and vehicles for the best option that suits you. Usually, the earlier you book the better, as leaving it to last minute may reduce your options.
Tips for your wintry campervan trip
- Avoid driving outside of the cities at dusk, as this is when wildlife frequents the roads
- Download our handy campervan app - it's free!
- Bring warm winter clothes, but summery ones as well
- Never drive while tired and take regular breaks
- Don't count on always having phone reception in rural areas, so bring a map
No matter what season you visit, give yourself lots of time to explore - Australia is an incredible country with hidden gems around every corner.
---
---