Hit the highlights of the Land Down Under
Landmarks are a touchstone for any traveller; iconic places, landscapes, buildings or objects which make the fact of being in a new place feel real and like a dream at the same time. They are the cultural waypoints which represent a nation to the world, and seeing them in person is an experience not to be missed. The following is a list of Australian landmarks that could be worked into an Aussie motorhome itinerary, ones that you should not miss if you have the chance.
1. Uluru (Ayers Rock)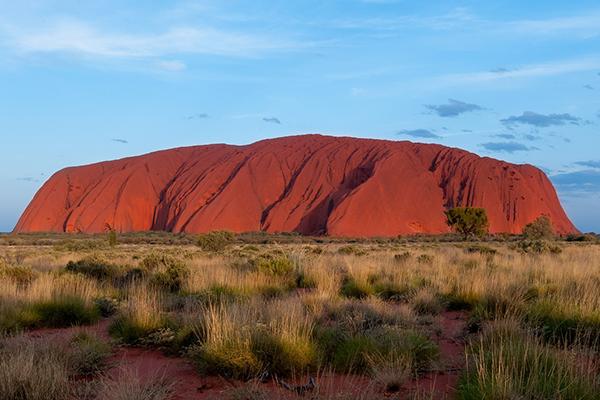 At the heart of Australia, this spectacular rock formation represents Outback Australia to the world. It's spiritually important - in fact, sacred - to the aboriginal peoples of the country. Geologically unique, Uluru is categorised as an "inselberg": an island mountain with remarkable homogeneity which has allowed it to endure.
To be anywhere near Uluru requires an epic journey, like this Adelaide to Darwin "Red Centre" itinerary. Seeing this fabulous natural landmark is the icing on the cake of an Outback adventure!
2. Sydney Opera House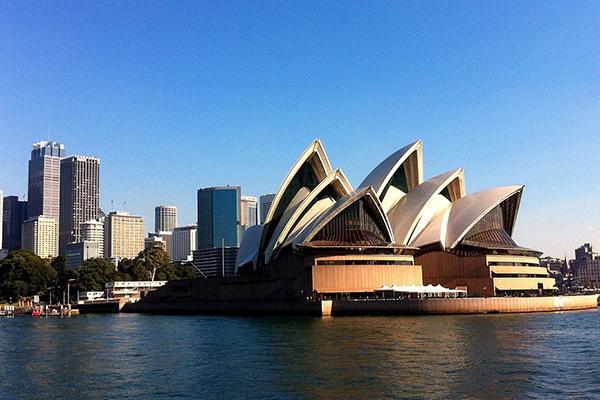 This landmark is a man-made one, appearing in just about every wide-angle shot of Sydney that exists. It's an iconic structure with its stacked white "wings" and plays host to some great events so you can appreciate not only the exterior of this landmark but also what happens inside.
If you pick up your motorhome rental in Sydney, plan a trip to Circular Quay to get up close and personal with the Opera House. To see the iconic view from afar, head to Mrs Macquarie's Chair in the Botanic Gardens or get on a ferry to Manly.
3. The Twelve Apostles
Another natural icon, the 12 Apostles off the southern coast of Victoria are not quite as famous as Uluru but do make the rounds in travel brochures and Instagram snaps. The beautiful rock stacks rise dramatically from the waves on a particularly rugged stretch of coast several hours west of Melbourne.
The Twelve Apostles lie along the famous Great Ocean Road route, listed among our picks for the most beautiful road trips you'll ever take.
4. The Gold Coast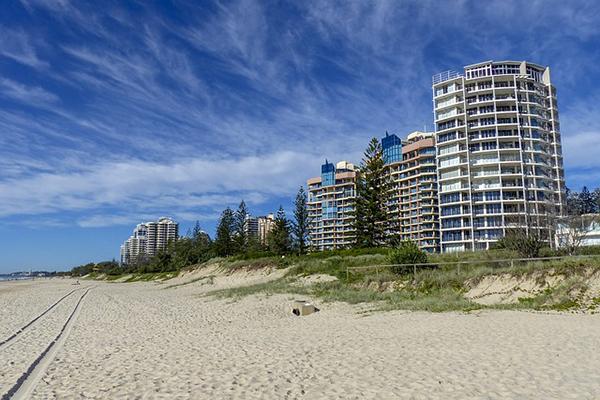 This one's difficult to classify as a landmark, because it's a combination of many buildings and a long, sandy beach. However, taken all together these make for an iconic view and a celebrated city, a landmark destination if you will, for visitors to Australia.
There are myriad ways to be fed, watered and entertained on the "GC". It's often the first port of call for anyone picking up their campervan rental in Brisbane.
5. The Great Barrier Reef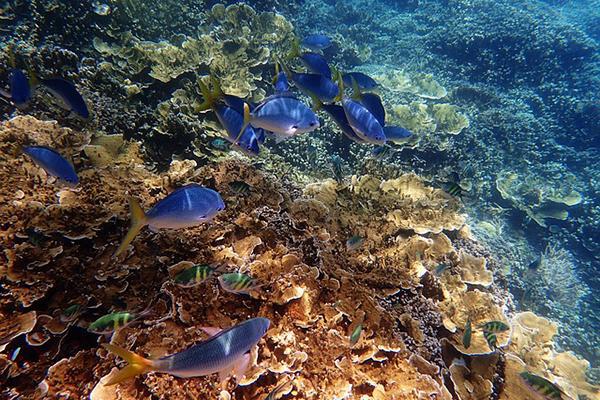 You can't take all of this massive reef in at once, but it's a Queensland must-see. Take a boat from one of the many coastal cities and towns in the northern part of the state - such as Cairns or Airlie Beach - and get in the water to see beautiful coral formations and incredible sealife.
A road trip itinerary like this Sydney to Cairns journey will offer plenty of opportunities to admire the spectacular Great Barrier Reef.
6. Australian War Memorial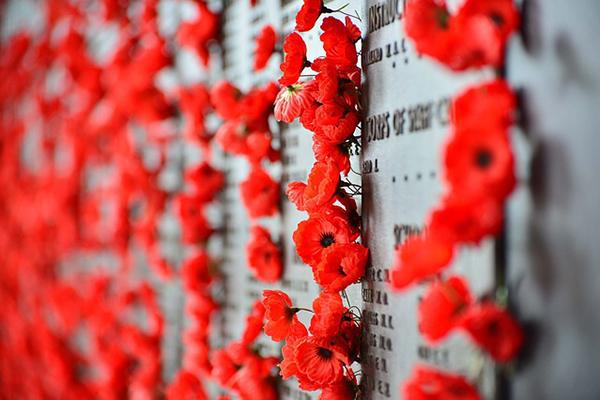 This memorial museum and shrine are not as famous worldwide as the other landmarks on this list, but it is a place of major significance to Australians and a visually imposing structure that pays tribute to Australian who have died in all wars.
The Memorial is located in Canberra, Australia's capital city which is home to many other historical and significant places - a great spot to include in any motorhome road trip in New South Wales.
7. Cape Byron Lighthouse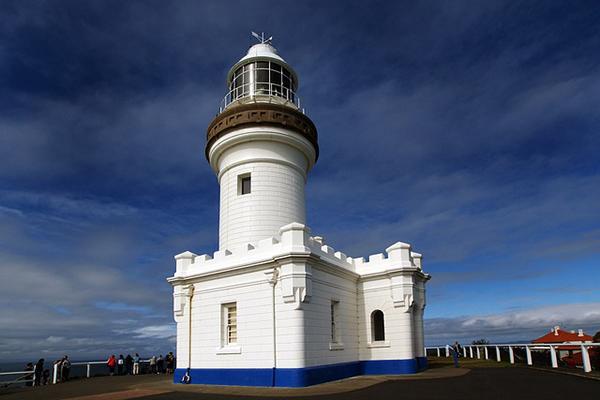 The lovely white lighthouse at Byron Bay has become a beloved sight for Aussies, representing the fun, sun and surf of this section of Australia's eastern coast. It also sits right at the easternmost point of mainland Australia, an iconic location for a pretty little lighthouse.
Walk the tracks on Cape Byron and get a picture of yourself with the lighthouse to keep those memories of a beachy road trip (like this Sydney-Brisbane itinerary) alive.
8. Melbourne Cricket Ground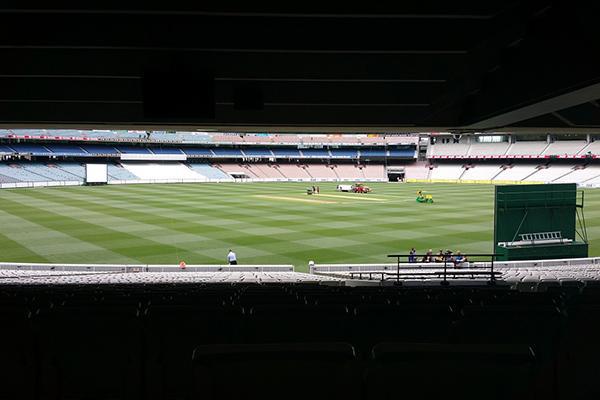 We had to include something for the sports fans! A good stadium is a landmark in any city, and the MCG is hugely popular in sport-mad Melbourne. As well as cricket, it hosts AFL, the occasional football (soccer) game, rugby union and rugby league and other important matches. It also hosts cultural and music events.
If your motorhome adventure takes you to Melbourne, do your best to catch a match at the MCG - it's a true-blue Aussie experience.
9. Wave Rock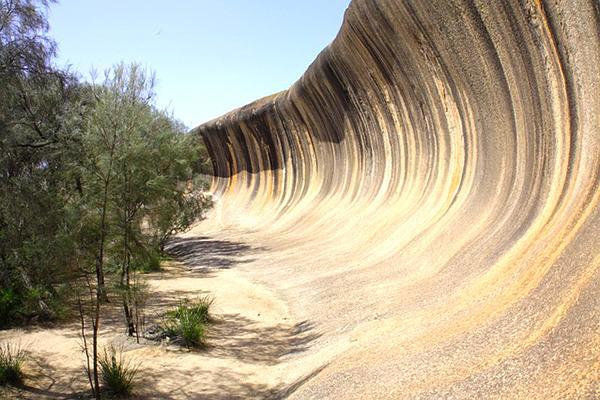 You might not recognise the name, but you may just recognise a photo of this unusual rock formation in Western Australia. Like a petrified surf wave, it is streaked with lovely colours, very smooth and seems to defy gravity - a wonderful sight and greatly significant to the local Ballardong people.
A campervan hire from Perth will get you to Wave Rock in a morning's drive - and while you're there, continue on to experience more of Australia's "Golden Outback".
10. Wineglass Bay
In the Freycinet National Park lies this picture-perfect curve of white sand. If you've seen a picture of a beach in Tasmania, it was probably this one, which draws many visitors to the eastern side of the isle to enjoy the vista. In fact, it's considered to be among the world's best beaches.
This Hobart Round Trip itinerary will take you to see iconic Wineglass Bay and many other Tasmanian delights.
With these landmarks scattered around the country, you can put together an unforgettable Australian campervan adventure. Take a look at our motorhome rental deals and start dreaming!
---
---