The adrenaline bug
There are two types of people in this world: those who are quite happy to go about their comfortable lives, enjoying little indulgences and minor excitements - and then there are those who revel in plunging themselves into the midst of experiences that others would find terrifying. Extreme sports fanatic, thrill seeker, adrenaline junkie… whatever label you choose to use, the essential truth is the same: you're prepared to rush in where angels fear to tread, just to find that buzz that's unlike any other. Sometimes this impulse lies dormant for years, waiting for the right moment to reveal itself. One thing's for certain: when you discover this part of yourself and allow it to soar, you'll feel more alive than you ever have before.
The perfect place for adventure
If you think that you just might have that thrillseeker kernel inside you, or you're already a confirmed adrenaline addict, there is one place that you absolutely must visit, a place that allows you to get your adrenaline pumping in a multitude of different ways. You need to fly to the beautiful South Pacific nation of New Zealand, and make your way to a lakeside town nestled in the shadow of spectacular, jagged mountains. A place known as Queenstown.
Discovering Queenstown
From plunging toward the earth at terminal velocity to shooting along roiling rivers, Queenstown, New Zealand is the perfect spot to scratch that adventurous itch, or dip your toes into the whole phenomenon to find out if this kind of life is for you. That's why a couple of us from the Motorhome Republic team are so excited about this stop on our upcoming South Island road trip - while we're not confirmed adrenaline junkies (yet!) we've always wanted to go out on a limb and try living life a little closer to the edge.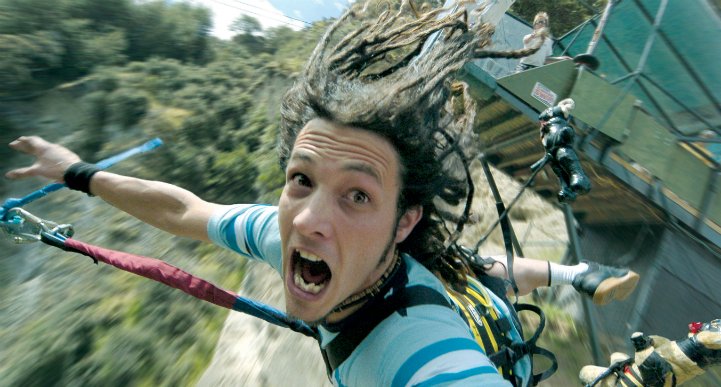 We've made up our minds - we're going to throw ourselves into a thrilling adventure experience; the only problem is that in spite of all the incredible activities on offer, we only have time for one! We've narrowed the choices down to just two, but picking between them is driving us crazy. We need your help. Either we're going to brave the world's highest cliff jump with the Shotover Canyon Swing, or launch from the majestic Coronet Peak to soar high over the patchwork of town, field and lake below.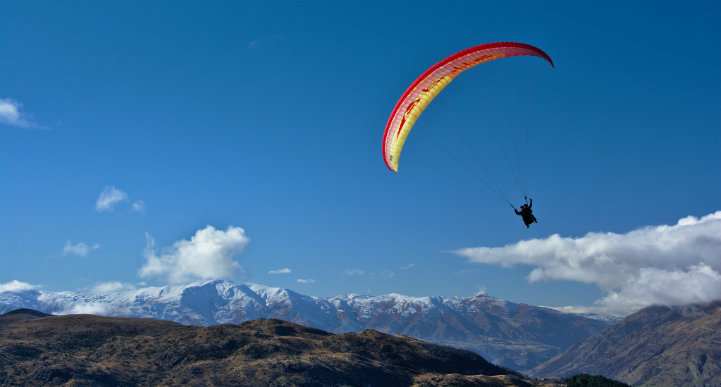 You can be the one who decides our fate. Use the hashtag #LetsGoMotorhome to tweet at us, comment on our Facebook or Instagram posts, or you can simply comment below. We'll be giving updates at every stage of our road trip on our social media channels, and Queenstown will certainly be no exception. Watch the fear and exhilaration on our faces as we tackle one of these extreme activities, and know that you were the ones who sent us on this mission!
Join the journey
Of course, this is only one stop along the way in our lighting fast trip across New Zealand's South Island - and at every stage, we're looking for your input to help us decide what to do. Become a part of our journey, and discover what it's like to experience the one-of-a-kind wonders of this unbelievably stunning country. Who knows - perhaps you'll be next?

Feeling inspired? Pick up your campervan hire from Christchurch, Nelson or Greymouth today or for our other pick up locations check out our main landing page for the NZ campervan hire deals.