During the first few months of the year, Canada is somewhat of a winter wonderland, blanketed by snow and with average January temperatures as low as -30 degrees celsius in the northern reaches.
However, Canadian residents, we have good news for you - all this inclement weather is no reason to go mad with cabin fever this wintertime! It's still possible to get out and about for an RV adventure - you just have to pick the right destination. With three-day weekends coming up in February, thanks to the various public holidays which take place on the 16th, it's the perfect time to start planning your winter holiday in Canada.
Rental companies will generally "winterize" their RVs in the colder places, and even where this is not entirely necessary you'll find heaters and blankets galore, to keep you warm during your journey.
Warm up in BC
The warmest spot in Canada during the snowy months is always the very southwest corner of the country, making it a great place to pick up an RV rental and hit the road for a few days.
Vancouver makes a good beginning point for those who would like a little urban fun before they hit the road. There are plenty of Vancouver RV rentals available, and also a range of ski resorts within driving distance. From the city to Whistler is less than 2 hours' drive, and to Sun Peaks less than five. There are also some great ski slopes very close by the city - Grouse Mountain and Cypress Mountain included. Snowsports are not the only option - you could enjoy the British Columbia coastlines or head south to Seattle.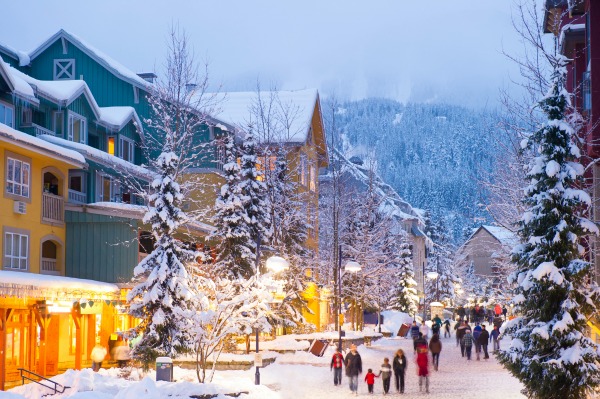 Victoria on Vancouver Island is another excellent option, especially if you like the great outdoors - and you can get across on a quick car ferry trip from Vancouver city. It is quite temperate compared to the rest of the country, with the temperature rarely dipping below zero, which means you can still get out and enjoy the amazing landscapes and natural beauty of the place. If you've come during a time of harsh weather, no worries - you could spend hours watching storms pound the desolately gorgeous Pacific coastline.
Toronto and surrounds
The biggest city does succumb to snow and ice, but that's not to say you can't enjoy it during winter. Toronto goes hockey mad from October to April, so you can catch a game while you're there, and attractions like the CN Tower and the Toronto Zoo present a fresh new face during the off season. Restaurants around the city tend to offer some great menus as an incentive to dine out, and there's plenty to do if you can work around the snow.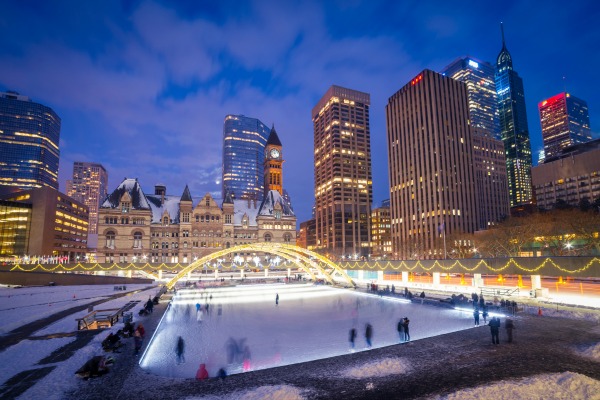 Niagara Falls is a short drive from the city, easy to get to with a Toronto RV rental. Even if you've seen them in summer, you should go again in the winter for an added dimension of beauty. Spray forms ice sculptures on walls and lampposts for a stunning scene. The nearby village of Niagara-on-the-Lake is made even more charming with the snow, and the nearby wineries are in full swing harvesting for their famous icewine.
Of course, a wintertime RV holiday from Toronto could also include visits to the lovely lakeside towns while they are not crowded with tourists. Sure it might be too cold for a swim (unless you take part in a Polar Plunge) but the scenery can be just as wonderful, and there are some different leisure activities on offer such as ice fishing and snowshoeing.
Head for the border
If you truly want to escape the cold for a long weekend, luckily there are plenty of options to the south which don't require a long-haul flight, While they're not exactly tropical, many cities in the US are a lot more temperate and make a great winter holiday destination for Canadians.
Fly down to San Francisco, Los Angeles, San Diego, Las Vegas or one of the many other southern cities, pick up your RV rental there and you can enjoy a bit of warmth for a few days before heading home. Don't want to fly? Get your Canada RV rental and make the road trip south to somewhere with more temperate climes. It might require more time off work but will be well worth it for the adventure.
Whatever your perfect winter RV holiday, we can help you make it happen with motorhome rental in cities all over Canada and the US!