What makes one location stand out as the perfect photography opportunity? Each photographer will have a different answer for you. Some might cite the majesty of the landscape while others point to the unique wildlife - architecture and art are often mentioned and the visual intensity of the local culture is a draw for many. Even though there are so many different definitions of what makes a destination a photographer's nirvana, they're easy to recognize if you're lucky enough to come across one. We've discovered a handful of these places in our travels - spots that are relatively easy to get to (for the casual photographer in all of us) and yet offer unrivaled photographic potential. So what are you waiting for? Your ultimate photography vacation is right here at your fingertips.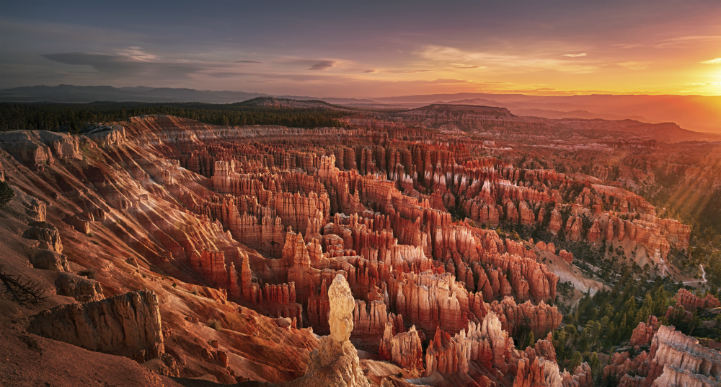 1. Bryce Canyon National Park, United States
This might not be the "Canyon" that you expected to find on this list, but there's a reason that Bryce Canyon beat out the much more famous Grand Canyon to make it into our top 5. While it can't compete with the Grand Canyon when it comes to size, Bryce Canyon National Park has a bizarrely spectacular topography - the weathered, jagged hoodoos (erosion hewn pillars) that dominate the landscape give visitors the sensation that they're standing on an entirely different planet. If you're drawn to unapologetically sharp and rugged eyescapes and want to capture Earth at its strangest, this is the place for you. You can reach Bryce Canyon within just a few hours drive from Las Vegas.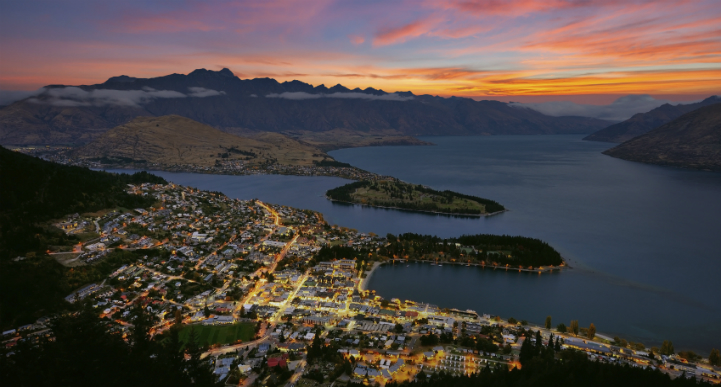 2. Queenstown, New Zealand
Even those who know almost nothing about New Zealand will appreciate just how difficult it was to choose just one photogenic destination to represent the nation - but at the end of the day, Queenstown was always going to rise to the top. This is not place that will overawe you with its grandeur, but rather one that will make you realise just how exquisitely perfect nature can be. The Remarkables rise raw and sharp from the landscape, a young mountain range just beginning its life, while the deep blue Lake Wakatipu lies serene amidst its alpine environment. When "picturesque" is what you really want to capture, there's no better place than Queenstown.
3. Denali National Park Reserve, United States
The thing you have to realise about Denali National Park is that everything is big. Really, really big. This is a landscape seemingly designed by massive godlike beings who spared little thought for puny humans. Don't get me wrong though - the effect isn't alienating at all. The scale of everything contributes to a sense of exhilaration; in many ways, this is planet Earth at its most impressive. If shooting impossibly wide open spaces and immensely majestic mountains is your goal, Denali is more than happy to accommodate you.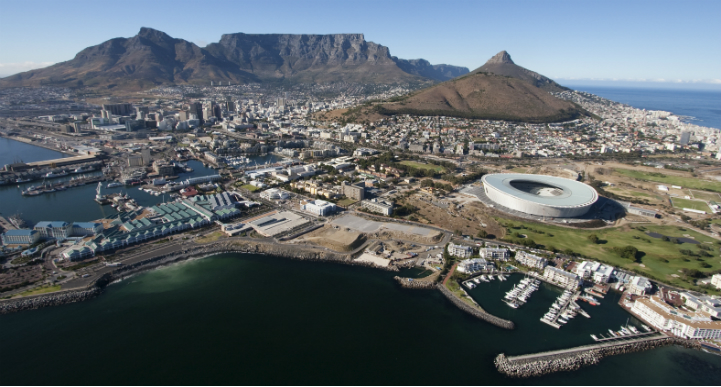 4. Cape Town, South Africa
Cape Town's unique natural setting, cradled beneath encompassing mountain peaks, instantly distinguishes the city from above, but it's not just large scale geography that makes this place a photographer's dream. Cape Town, South Africa, is the most popular tourist destination in all of Africa and for good reason - this beautiful, modern city with its mild, Mediterranean climate provides ample activities and photographic opportunities, as well as a launch pad for further exploration into the surrounding area. Those with an eye for architecture will want to capture the singular Cape Dutch style (a combination of Dutch, French, German and Indonesian designs) that has a strong presence here, but of course if you don't get out of the city and up to the top of Table Mountain, you're really missing the best of what Cape Town has to offer. To get both incredible geological formations and a vibrant cityscape in the can, this is the city you need to visit.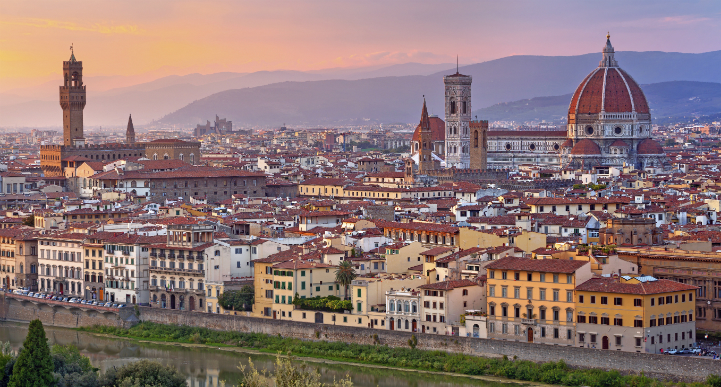 5. Florence, Italy
There's no way you can visit Florence and not come away with a weighty sense of its history. This is the home of Michelangelo's David among many of his other sculptures; the city is replete with seminal Renaissance art. But that only accounts for the smallest part of the photographic potential that Florence offers. This is a place that stands as a temple to the beauty that mankind can create, and masterpieces of art and architecture are so numerous that you begin to forget that the rest of the world isn't like this. Of course, just outside the city lie the glories of Tuscany - an almost mythical country of vineyards and green fields, where the pace of life has slowed to a more reasonable state, allowing you to savour the fruit of the land and soak in the visual richness all around you. For old world charm, you can't do better than Florence.
Do you know of a destination that's even better than these 5? We'd find it hard to believe but would love to be proved wrong! Let us know about your photographic travel experiences in the comments.