It's no secret that New Zealand is chock full of incredible natural landscapes, but when it comes to picking one the perfect place for your summer holiday it can still be a little tricky to know where to go. For those of you who'd rather get back to nature than lie on a beach all day, we've put together a list of some of New Zealand's best national parks to head to for an amazing summer motorhome holiday.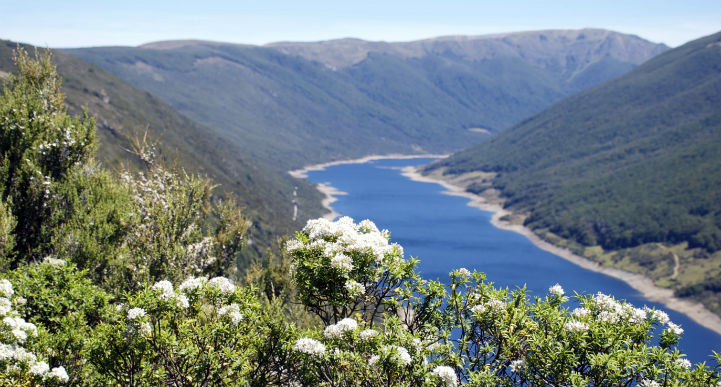 Kahurangi
Kahurangi, located in the northwest of the South Island, is one of New Zealand's youngest national parks and it's also one of the largest - coming second only to Fiordland. One of the many meanings of Kahurangi is "treasured possession" which is apt for an area rich in both biodiversity and recreation opportunities. Step carefully and look closely when visiting Kahurangi National Park and you might just catch a glimpse of some rarely-seen threatened species, like New Zealand's largest birds, the great spotted kiwi, or one of the country's carnivorous native snails which can grow up to the size of a man's fist (don't worry, they only eat worms). The best place to pick up your motorhome is Nelson.
The best Department of Conservation (DOC) campsites for motorhome travellers:
Cobb River Campsite has great spots for swimming and fishing and it's free to stay there. On the downside, it's 4WD access only in winter thanks to icy roads. Also, make sure to bring insect repellent - the sandflies can be vicious.

Kohaihai Campsite places you right next a wide variety of bush walks from short walks that will take up just an hour or so, to day trips and overnight treks. The maximum stay is two nights - adults will pay $6 per night while children are just $3 per night.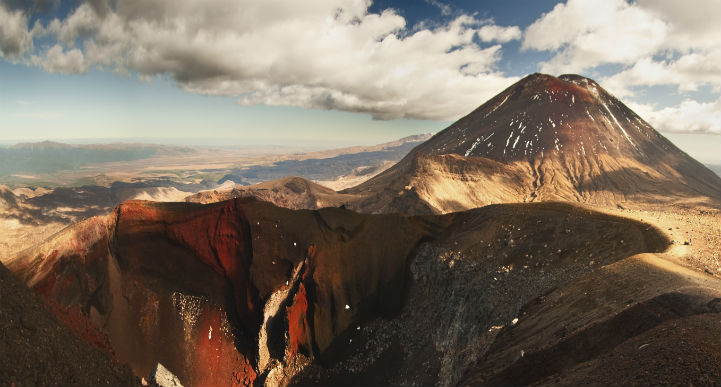 Tongariro
From the newest to the oldest - Tongariro is not only New Zealand's first national park, it's also a UNESCO World Heritage area thanks to the cultural and spiritual significance of the place for the Maori people, as well as its remarkable volcanic landscape. Of course the most famous nature activity in this region is the Tongariro Alpine Crossing, a walk that takes intrepid travellers on a one-day 19 kilometre trek across spectacularly rugged land - the track may be steep and the weather unpredictable, but those who come prepared will find an unforgettable experience unlike any other to be had in New Zealand. Naturally the Crossing isn't the only draw for visitors. Mt Ruapehu plays host to two of the country's largest ski fields (Turoa and Whakapapa), and the area is rich in heritage buildings such as Fergusson Cottage and Old Waihohonu Hut. The best place to pick up your motorhome is Taupo.
A couple DOC campsites ideal for motorhomers:
A peaceful campsite right on the edge of Tongariro National Park, Mangahuia has 15 sites suitable for campervans. No booking is required: the site runs on a first come, first served basis and charges $6 per night for adults and $3 per night for children.

Just two kilometres from the ski town of Ohakune, Mangawhero Campsite is the perfect launching point for adventures on the slopes of Mount Ruapehu. Six of the campsites are motorhome friendly and the price is $6 per night for adults and $3 per night for children.

Whakapapa Holiday Park offers a little bit more than your average DOC site, with 44 powered sites perfect for motorhome holidaymakers and transport services available to the Tongariro Alpine Crossing in summer and Whakapapa Ski Field in winter. Adults will pay $19 per night, $11 for children.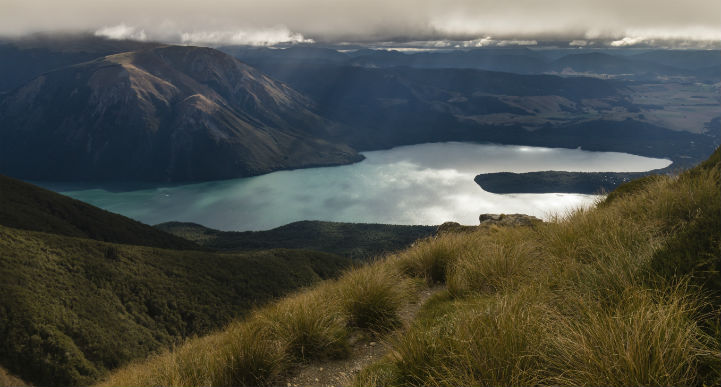 Nelson Lakes
A land of craggy mountains, peaceful beech forests and of course lakes both big and small, the Nelson Lakes National Park is accessed via St. Arnaud, a picturesque village that lies about an hour's drive from Nelson. This is an ideal place for spotting native birds - kea and kaka, bellbirds and fantails, they all call the Nelson Lakes region home. And for those who aren't content to sit around looking at the local wildlife, you can always head to Lake Rotoiti and try some watersports. Water skiing is permitted here, though not on nearby Lake Rotoroa. In the winter time there are also a number of ski touring routes for you to explore. The best place to pick up your motorhome is Blenheim.
Some DOC campsite options for campervan travellers:
Kerr Bay Campsite, on the shores of Lake Rotoiti, offers both powered and non-powered sites, plus facilities like token operated hot showers and full access toilets in the summer (in winter, the shower/toilet block is closed). Bookings are essential during the summer months, so make sure you plan ahead. A non-powered site has a per night fee of $10 and $5 for adults and children respectively, while a powered site costs $15 - $7.50.

Lake Rotoroa Campsite is a secluded place surrounded by native bush - visitors can stroll along the lakeshore or through the bush, and if you want to range a little further afield the D'Urville and Sabine Valleys are waiting. Expect to pay $6 for adults and $3 for children, per night. Don't forget the insect repellent as the sandflies around this site can be ferocious.

West Bay Campsite lies alongside Lake Rotoiti and has sites nestled in the midst of a manuka / kanuka forest. There's a unique opportunity here for someone to stay at a powered site for free (for a minimum of two weeks) in return for basic duties like checking camper bookings. All you need is a campervan. If this is something you might be interested in, you can find out more here.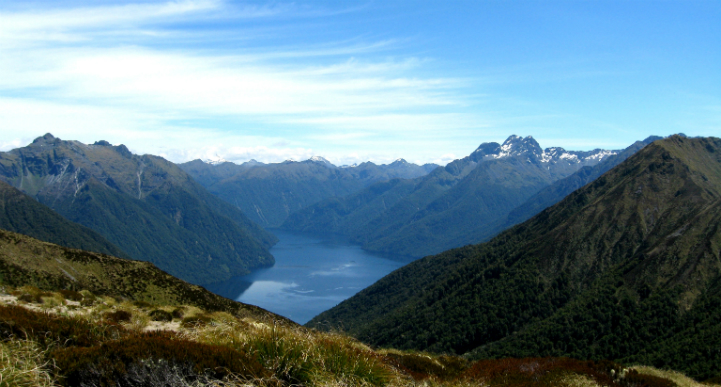 Fiordland
This is New Zealand's largest national park but it's not size that makes Fiordland so special. The combination of its isolation and lush rainforest environment makes this Fiordland National Park a very remarkable place indeed. The ice-carved landscape is breathtakingly beautiful, straight out of a classic tourism video; unsurprisingly the area has been designated an international World Heritage site and draws numerous visitors every year to experience the otherworldly glory of this place. While you're in the area, a visit to Milford Sound is all but compulsory - and if you have the time (plus someone to drop you off and pick you up again) walking the internationally acclaimed Milford Track is a journey that you'll remember for many years to come. The best way to access Fiordland is with a motorhome from Queenstown or campervan hire from Christchurch.
A few of the best DOC sites for campervans:
Henry Creek Campsite lies along the road to Milford Sound, about 25 km north of Te Anau. This is the perfect place to stop on your way to the Sound - there are no powered sites but Henry Creek does have a number of sites suitable for motorhomes. You'll be paying $6 per night for adults, $3 for children.

Another campsite on Milford Road, Mackay Creek Campsite has a number of short walks spreading out from the site - fly fishing in the nearby river is also a popular activity for many. There are six sites available on a first come, first served basis and the fee is $6 per night for adults, $3 for children.

South Arm Campsite, on the banks of Lake Manapouri, is a small but very beautiful backcountry site that is well out of the way - 39 kilometres down a gravel road. This is perfect for those looking to really get away from it all. One important thing to note is that because of the narrow road and tight corners leading up to the site, this isn't suitable for large motorhomes. Smaller models should be fine, but it would pay to ask your supplier just to be sure.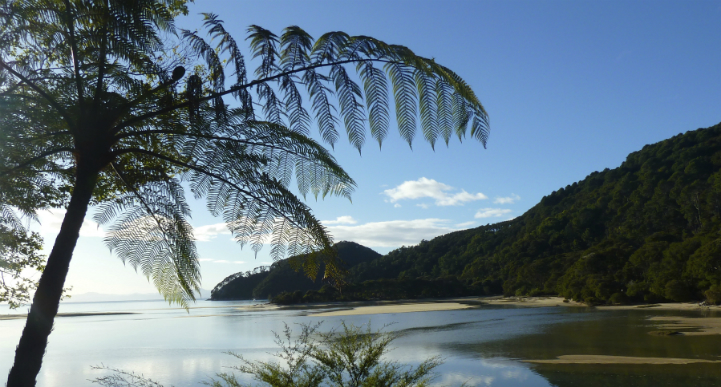 Abel Tasman
Abel Tasman may be New Zealand's smallest national park but it's relatively diminutive size is offset by its sunny weather, stunning scenery and - most importantly - the Abel Tasman Coast Track. This track is recognised worldwide as one of the best coastal walks on earth - 51 kilometres of secluded coves, pristine beaches and lush New Zealand bush. Even if you don't want to / don't have time to do the whole 5-7 day trek, it's easy to do bits of it - water taxis are available to pick you up and drop you off at a range of different beaches along the way. The best place to pick up your motorhome is Nelson or Picton when you get off the cook straight ferry.
While there's only one campground in Abel Tasman that's suitable for motorhomes, this park still gets a mention thanks to the exceptional quality of the Abel Tasman Coast Track.
Located at the northern end of Abel Tasman National Park, Totaranui Campsite is set right next to the golden sands of Totaranui Beach. This campground is great for just kicking back and enjoying the sunny weather - swimming, kayaking and bush exploring are also on the menu. And yes, you can access the Abel Tasman Coast Track from here. This is a large campground with the ability to host up to 850 holidaymakers, but it's very popular so it pays to book well ahead of time, particularly if you're planning to visit during the summer months. In the summer season (1 October - 30 April) adults pay $15 per night and children $7.50, while in the winter season (1 May - 30 September) the fee is $10 and $5 per night for adults and children respectively.