Summertime in New Zealand means jandals, road trips, time at the beach… and ice cream. You'd be hard pressed to find a Kiwi who doesn't have fond childhood memories of this cold, delicious treat and it seems that growing up just reinforces this love: New Zealanders are among the highest consumers of ice cream in the world, with some sources putting them at No. 1, ahead of even the USA and Australia. So what better way to launch your summer than with a campervan road trip to discover some of New Zealand's most loved ice cream parlours?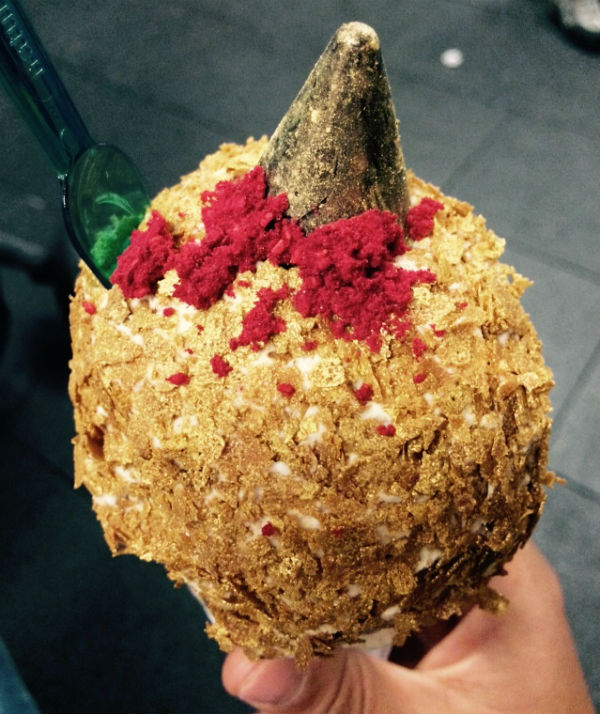 Giapo Haute Ice Cream - Auckland
Starting your summer road trip in Auckland is a no brainer - not only is it New Zealand's largest city but it's also home to Giapo, the country's most highly acclaimed ice cream parlour. Think of Giapo as the Armani of ice cream and you'll begin to understand why this place is so special. Located in Auckland's CBD, you should expect to pay a little more for a Giapo creation than you might for a scoop from your local dairy but once you take the first mouthful none of that will matter. For those who demand more from their desserts, this is the place to go.
Pokeno Dairies - Pokeno
If you thought all the places on this list would be fancy boutique parlours, you are gravely mistaken. Almost an hour down the Southern Motorway from Auckland's CBD, on the very edges of the city, lies Pokeno. This tiny town isn't much to look at but don't let that fool you. Every Aucklander knows that Pokeno is home to two side-by-side dairies which both offer massively generous helpings of ice cream at very low prices - their flavour selection is nothing to sniff at either. This is a traditional stop for people heading out of the big city for a long weekend vacation.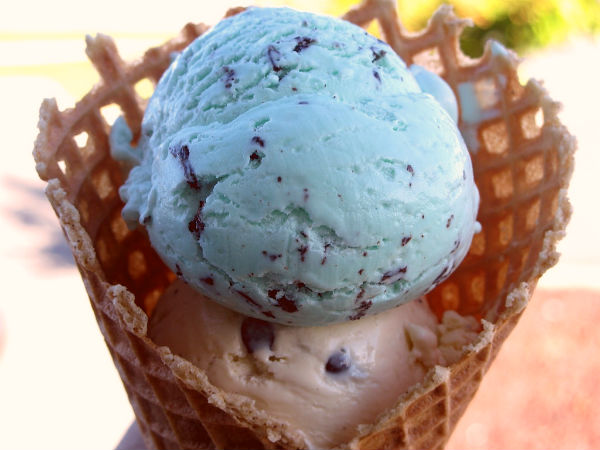 Copenhagen Cones - Mount Maunganui
I grew up in Mount Maunganui so Copenhagen Cones will always hold a special place in my heart - but I'm certainly not alone in my affection for this tiny parlour. On sunny summer days the line for one of Copenhagen's signature waffle cone confections often stretches out the door and down the street. These indulgent treats are best consumed quickly before the sun starts to take its toll. If you're planning to stay a while in Mount Maunganui, make sure to book your campervan accommodation early as this beautiful beach town is extremely popular with holidaymakers during the summer.
Rush Munro's Ice Cream Garden - Hastings
Rush Munro's is a well loved Kiwi brand of ice cream but not everyone knows that it originated in Hastings as a small family business back in the 1920's. Now, nearly 100 years on, Frederick Rush Munro's small shop has evolved into the Ice Cream Garden, a New Zealand icon and the perfect spot to relax in the shade on a warm summer's day. Rush Munro's premium quality ice cream is proudly made with real fruit - no colourings, no preservatives, no fruit flavours… just the finest of ingredients.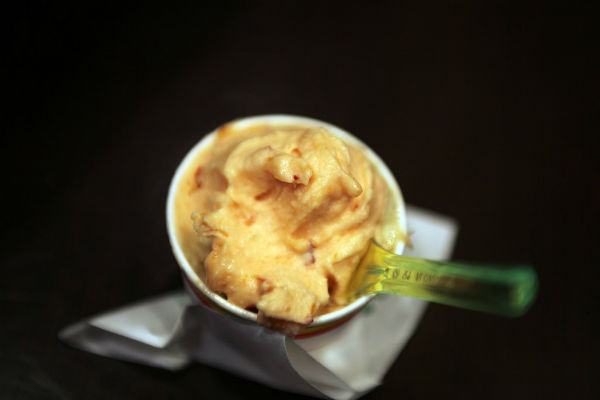 Image: Gail (CC BY 2.0)
Black Peak Gelato - Wanaka
Cover your eyes, ice cream purists: the penultimate place on the list is a gelato joint! Some people will say that gelato is ice cream and some will argue otherwise but the fact remains that Black Peak Gelato was just too good to leave out. Working to authentic Italian recipes, Black Peak has high standards when it comes to gelato and sorbet. Open till 10pm in the summer, this is the perfect place to come for an evening indulgence while gazing out over the beautiful Lake Wanaka as the sun sets.
Redcliffs Dairy - Christchurch
It may not be very fancy, but ask the person on the street in Christchurch about their favourite place to go for ice cream and the name that keeps coming up over and over again is Redcliffs Dairy. Located on Main Road just back from the waterfront, locals love Redcliffs for its generous scoop sizes, large selection and unusual flavours. Of course they have all the favourites, but you'll also find flavours like raspberry lemonade fizz, which is a huge hit with kids. Grab a cone and head up Beachville Road for a stroll along the waterfront.
Of course, with so many ice cream parlours around the country, it's possible we may have missed one or two great ones - if you have a favourite place to go out for ice cream, please let us know in the comments!