The Black Forest (Schwarzwald in German) is an evocative part of the country. Named for the dense canopy of evergreens, it is a wild place with charming and quaint touches of civilization- like something out of a fable. Cuckoo clocks and gateaux are what many will associate with the region nowadays, but over years past it has been so much more than that- a Germanic tribal land, a border region with aspects of German, French and Swiss influence, and a setting for the many twisted fairy tales collected from the forest's residents and recorded by Jacob and Wilhelm Grimm.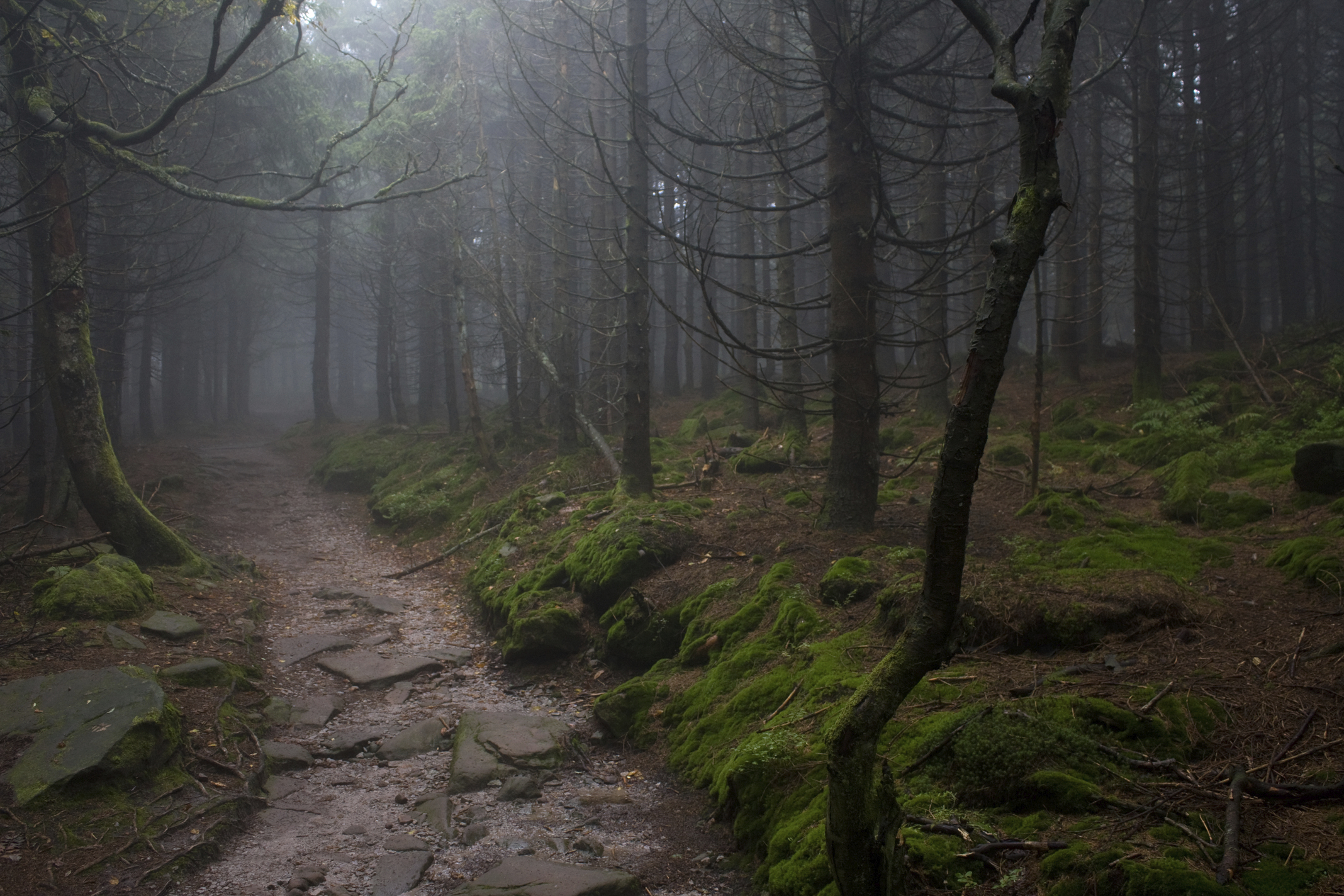 We promise it's not really this spooky.
The mysterious and magical atmosphere of the Black Forest draws many visitors, and it is the perfect location for a motorhome rental in Germany. Conveniently, It is only a few hours' drive from Munich or Stuttgart, and it is criss-crossed with scenic routes- your Black Forest road trip will just about plan itself. The region is also well-equipped for campers, with plenty of campsites ("Campings") where you can base yourself in one place, or hop from site to site as you explore.
Scenic roads: a selection
Route 500 (Shwarzwald Hochstrasse/Black Forest High Road) is a motorist's dream, stretching over 60 kilometres from Baden-Baden in the north to Freudenstadt in the south. This is an elevated road which combines straight parts and windy sections for a drive which is not only scenic but engaging. There are magnificent vistas of valley and mountain range, lakes and greenery and also a number of ski pistes along the route, making it a favoured destination in winter as well as summer.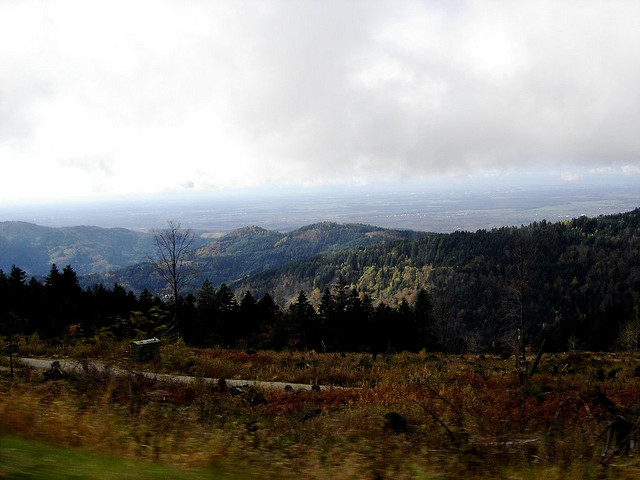 The slightly shorter counterpart to the High Road, the Black Forest Panorama Road between Waldkirch and Hinterzarten is in the southern part of the forest. It leads through St. Peter, St Märgen and Breitnau to offer amazing views over the Rhine Valley and the Vosges Mountains. A stunning road to drive!
Over on the western edge of the forest, there are lower altitudes and a different kind of scenery- foothills, vineyards and sunshine abound to show off a lighter side to the Black Forest. The Baden wine route links Baden-Baden with Weil am Rhein over 200 kilometres. The quiet roads and quaint villages make this an excellent journey to include in your motorhome rental plans- the wine you will come across is just a bonus! Set your own itinerary and enjoy the culinary delights, tempting tipples and the storybook sights.
Cultural curiosities
The Black Forest Vogtsbauernhof Open Air Museum is a good place to start, and is located very centrally near Hausach. It is built around a 17th-century farmhouse and other historic buildings have been transported there to give visitors a feel for how life used to be in the region. Traditional crafts are displayed, and tours offered.
Interestingly, the source of the Danube is to be found near Donaueschingen in the Black Forest, a significant spot for those interested in geography and natural history. The spring has been enclosed in a stone basin and is overlooked by a statue of old Mother Baar who points eastwards to where the waters flow to the Black Sea.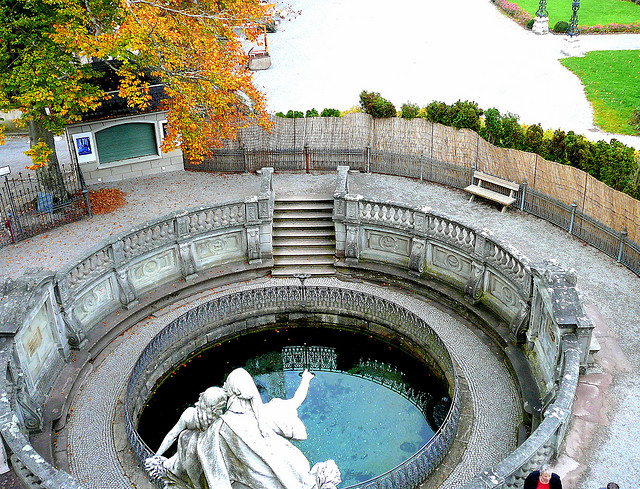 Castles are an important part of a fairytale Black Forest road trip. Hohenzollern Castle, ancestral seat of the Prussian Royal House, is a particularly impressive place to start. It is located just outside of the Forest and easy to call in to en route from picking up your motorhome rental in Munich. From there, visit the moated castle in Glatt, the ruins of Castle Hohengeroldseck between Biberach and Seelbach, and the Old and New Castles in Baden-Baden. Bonndorf Palace is another highlight, looking like a gingerbread house straight out of the Brothers Grimm fables.
Spas and thermal baths are a favourite feature of the Black Forest for many visitors. There is even a Spa Route for those who can't get enough of the naturally heated waters, and it traces a circular tour around the spa-dense towns in the northern part of the forest. Stops along the way include Pforzheim, Freudenstadt, Baiersbronn and Altensteig. The larger town of Baden-Baden is also included, and it has a reputation as a spa resort which dates back to the early A.D years.
The great outdoors
Outdoor pursuits are plentiful in the Black Forest. Hiking is a favourite, and a great way to get amongst the natural beauty of the region. A motorhome is an excellent mobile base for you to hit as many trails as possible- and there are thousands of kilometres worth of these throughout the forest. Shorter trails can be found all everywhere you turn, and for the keen hikers there are some longer-distance tracks including the famous Westweg which runs the length of the region over 280 kilometres.
Mountain biking is also popular throughout the Black Forest, and cyclists view the many peaks, ridges and valleys as quite the challenge to be conquered. The views along the way aren't bad, either! If two wheels is your preferred way to see the world, find out whether you can add a bike rack or even some bikes to your motorhome booking and hit the tracks for an adventure.
There are countless other ways to enjoy the vast expanse of nature that the Black Forest has to offer. Try boating, fishing and swimming in the numerous lakes and rivers. Discover the waterfalls and other gems hidden away amongst the greenery, and keep an eye out for unique wildlife like the Black Forest cattle, Black Forest horses, giant earthworms and the Western capercaillie, a type of grouse. A winter motorhome rental is a great holiday, and opens up opportunities in the Black Forest region for skiiing and other snowsports.

Resources for campervan road trippers
Motorhome Republic can help you to find the perfect motorhome for your trip, be it a small campervan or monster RV. The simple search engine makes it easy to search and book, and if you have any questions, there is a helpful reservations team only an email or a call away.
Camping.info is a great way to find campsites all across Europe. Narrow your search to the Black Forest to see the options for accommodation to fit your planned itinerary. Euro Campings is another helpful tool for campsite searches.
The Black Forest Tourism Board website is a great place to get additional information about activities, attractions, routes and accommodation.