It's nigh on impossible to accurately rank motorhome destinations, a very subjective topic. However, we'd place Australia near the top, and the nearly 10,000 people who embarked on an Aussie motorhome holiday booked through Motorhome Republic in 2015 would likely agree! With wide open spaces to explore, exciting cities to visit and a range of landscapes and climates, there is something to appeal to every keen road tripper with a motorhome - or a campervan, as they like to call them Down Under.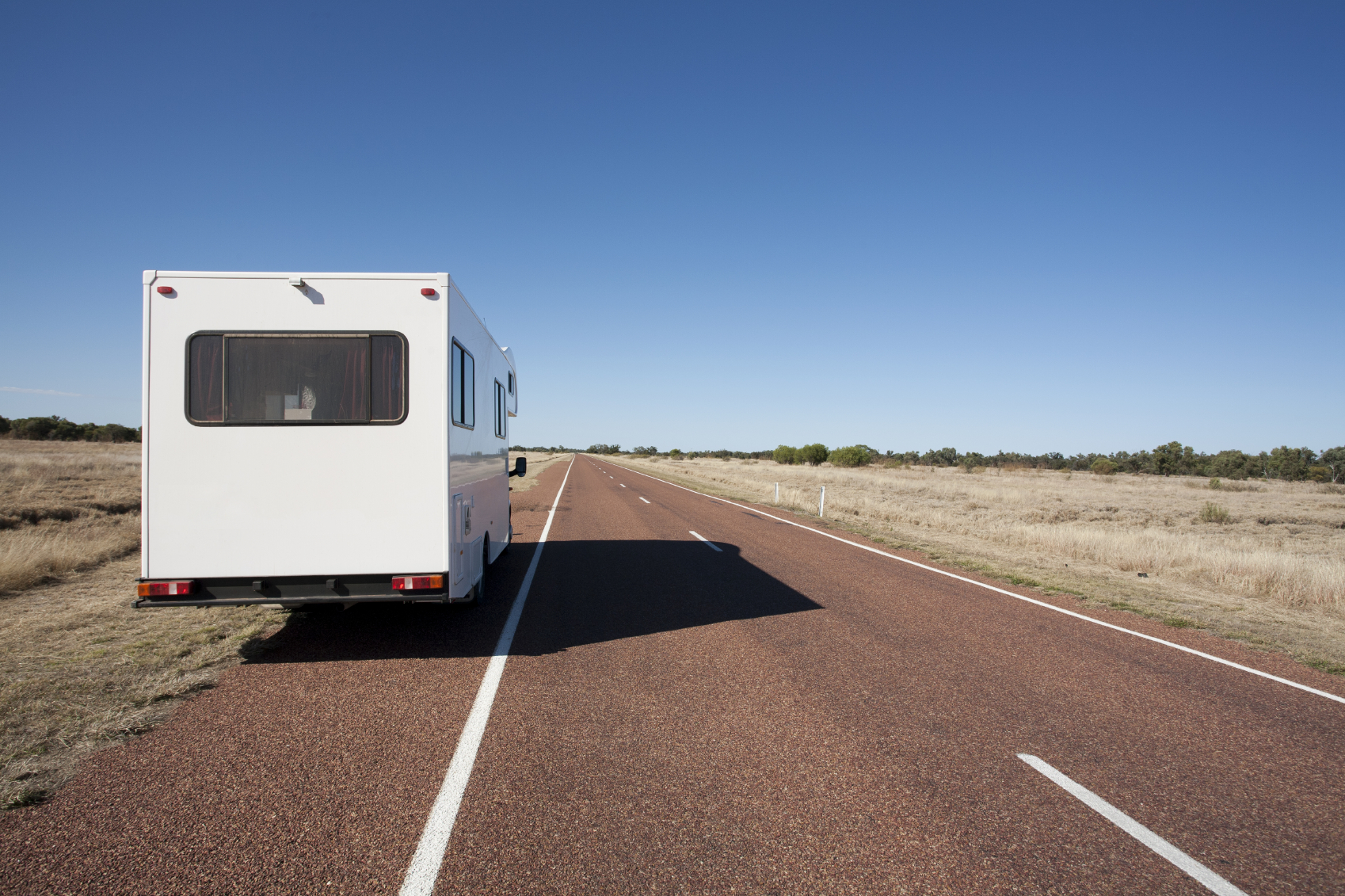 Australia Day is coming up, so we decided to take a look at what makes Australia a favoured motorhome destination. The national holiday falls on the 26th of January every year and makes for a great time to visit Australia - especially for those who like it hot. The midsummer public holiday is a celebratory time for residents and travellers alike, involving community and family events, concerts and endless BBQs.
Below are just a few of the unique features that make Australia a fabulous motorhoming destination, and why.
The beaches
Topping the list are Australia's numerous stretches of sand. The country is well known for a beachy lifestyle, presenting a tanned and bleach-blonde image to the outside world. Although there is much more to Australia than swimming and sunbathing, those seeking sun and surf will be far from disappointed.
Sydney is a common entry point for visitors, and home to a range of urban beaches. Enjoy a coffee and a swim at Bondi, or a beer overlooking the surf at Manly. Other big cities with great beaches in the suburbs include Melbourne, Newcastle and Perth, the Gold Coast near Brisbane winning a special mention for its riviera-style coast.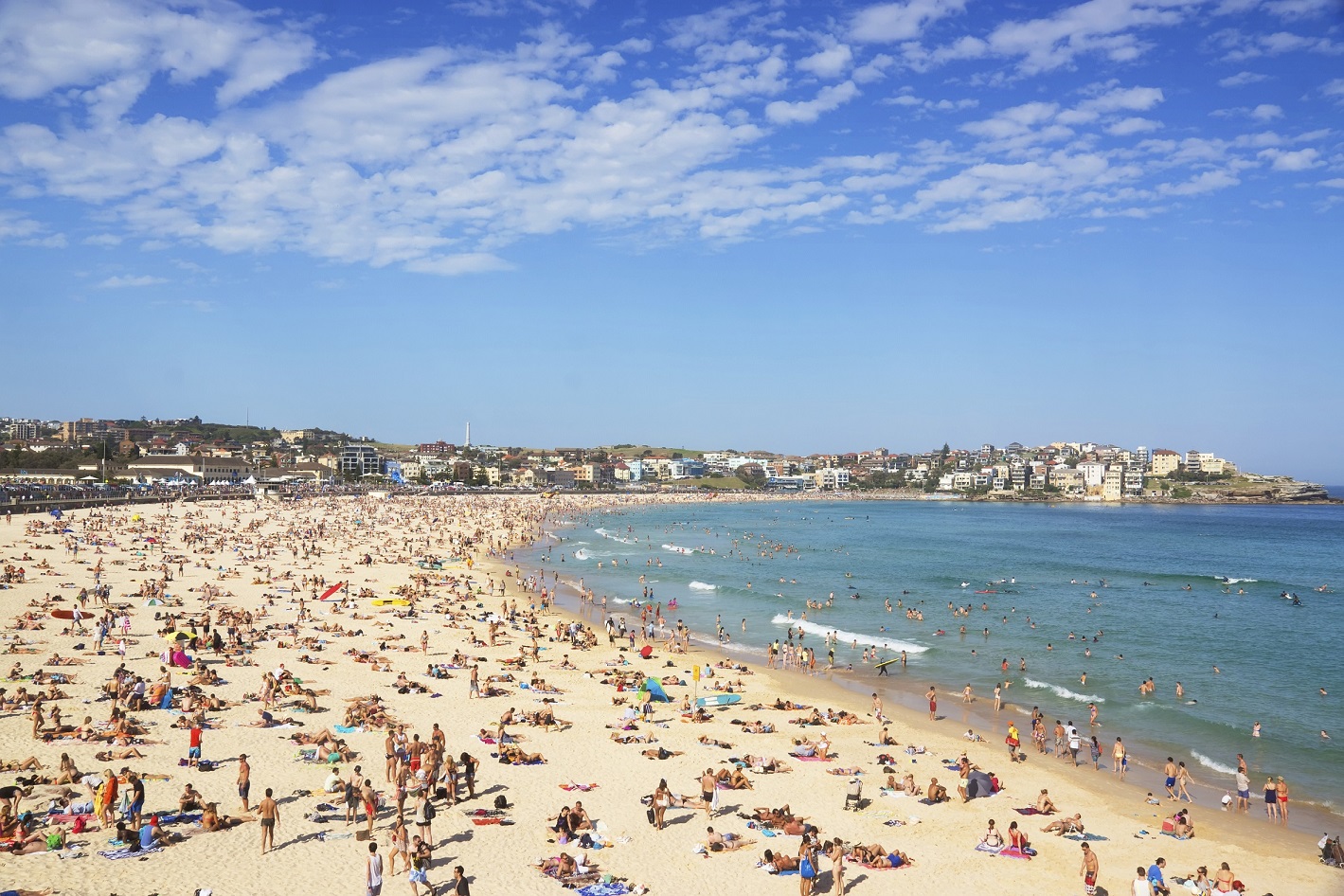 The majority of motorhomers are more into the secluded spots than urban delights, and there are so many places in Australia where you can wake up and look out the window to see empty sands. If remote beaches and smaller towns are your thing, we recommend hugging the east coast between cities like Sydney and Brisbane for a laidback road trip. If tropical temperatures are what you desire, take it further north to pick up a Brisbane motorhome rental and drive beach to beach towards Cairns.
The southwest corner of Australia is also great for beach bunnies and quite uncrowded, easily accessible with a pick up from Perth. In this region you'll find such gems as the striking Turquoise Beach, named for its crystal-clear water, Lucky Bay which is recognised as Australia's whitest beach, and the natural coastal swimming hole called Green's Pool.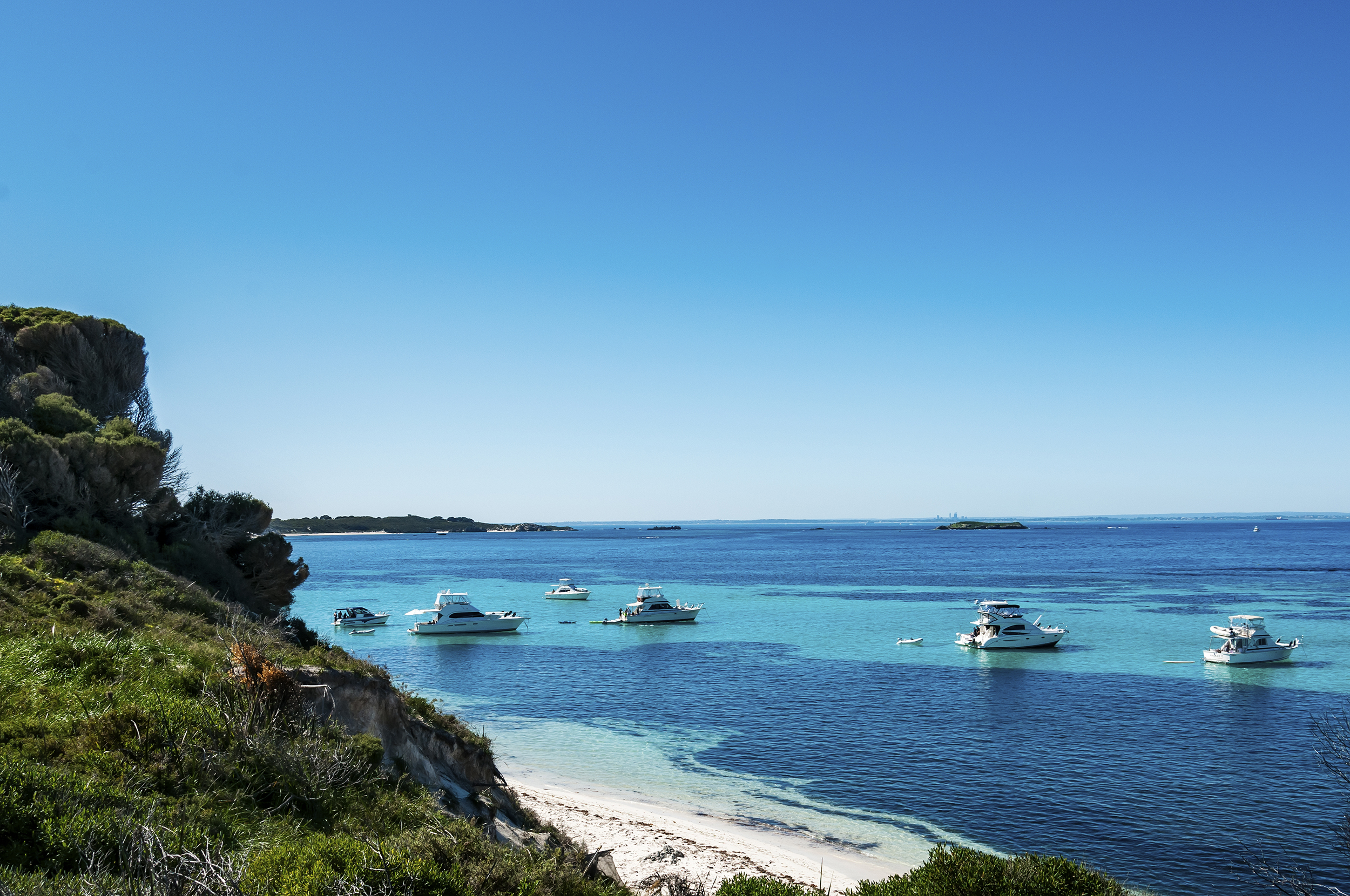 It's obvious that Aussies are justified in bragging about their beaches! Both quality and quantity are covered here, so pick up a campervan and experience them for yourself.
The outdoor pursuits
On the whole, motorhome enthusiasts are the adventurous sort, and an Australia campervan holiday can provide plenty of opportunity to get out and enjoy the great outdoors. From hiking to hot air ballooning, you won't be bored - here are a couple of the hotspots for outdoorsy types.
Tasmania, with its cooler climate and vast tracts of wilderness, is an obvious choice. The possibilities are endless: pick up a campervan Hire Tasmania and you're on your way to spectacular hiking trails, mountain biking, surfing, diving, mountaineering, rafting the rivers and much more. Head into the trio of national parks which make up the southwest corner of the island and you'll find any adventure you could want.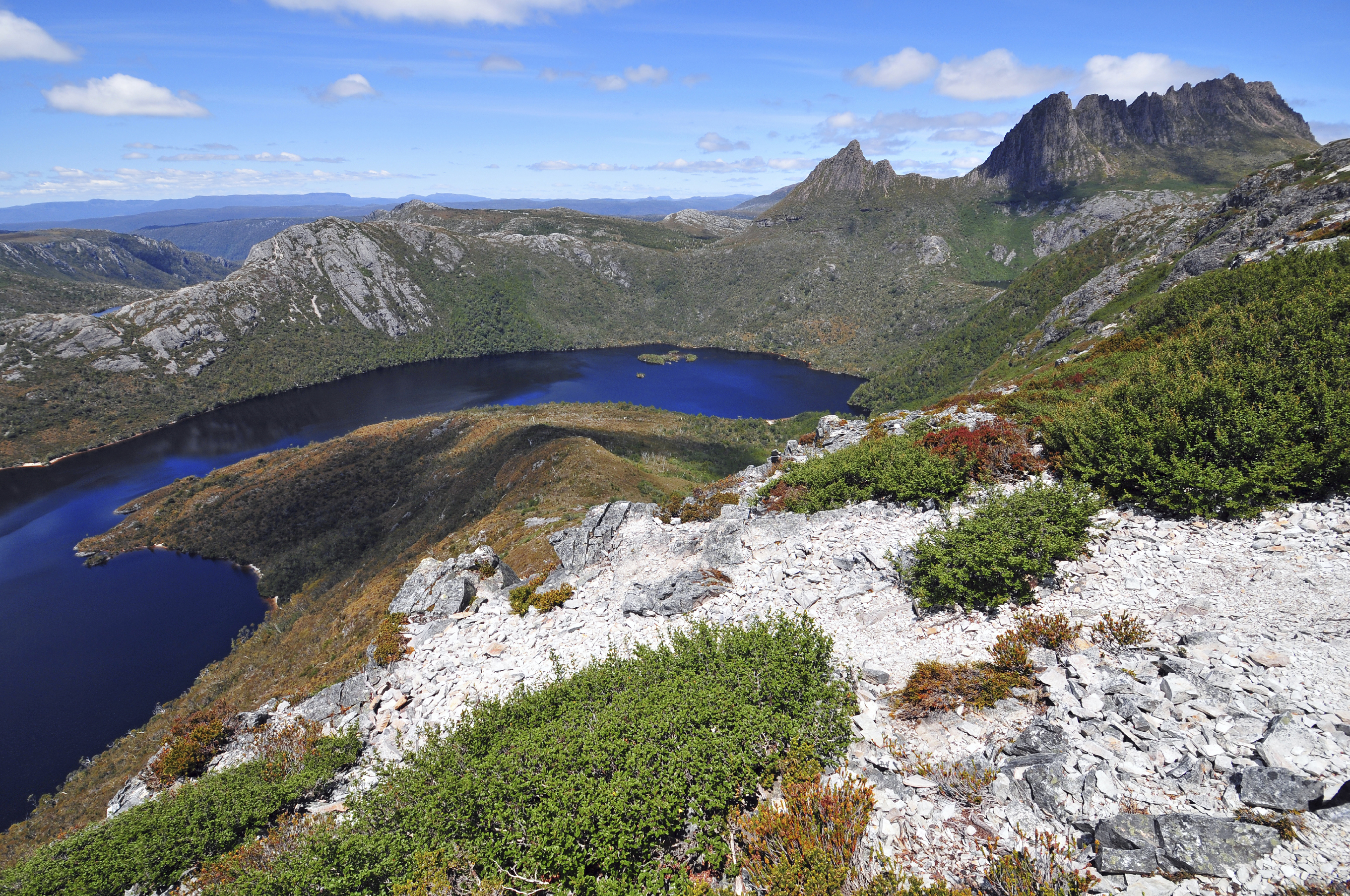 Darwin is another great place to begin an outdoors-focused motorhome road trip in Australia. The major highlight is nearby Kakadu National Park, the largest terrestrial national park in the country and a place of varied landscapes with incredible history both natural and cultural. Drive the few hours from Darwin and you could easily spend a week exploring Kakadu. Boat cruises, hikes, scenic flights, fishing, swimming and spotting wildlife of all kinds are common pastimes in the park, along with taking time to appreciate the many different and diverse types of terrain which cover almost 20,000 square kilometres.
The outback
It's not for everyone, but the vast, red-tinged and hauntingly beautiful interior of Australia is a one-of-a-kind place and a road trip there is a holiday to remember. There's something about the landscape of the mighty outback that catches the imagination of many motorhomers, and we think it's one of the unique drawcards which attract them to the country. Of course, there's always the lure of seeing the iconic Uluru (also known as Ayer's Rock) at sunset, a quintessential Australian experience.
You can make forays into the outback from either coast, but the best way to see it is to jump in the deep end and embark on the journey between Adelaide and Darwin, in either direction. The Stuart Highway will take you through the stunning landscapes and charming small towns which stretch for more than 3,000 kilometres between the two cities.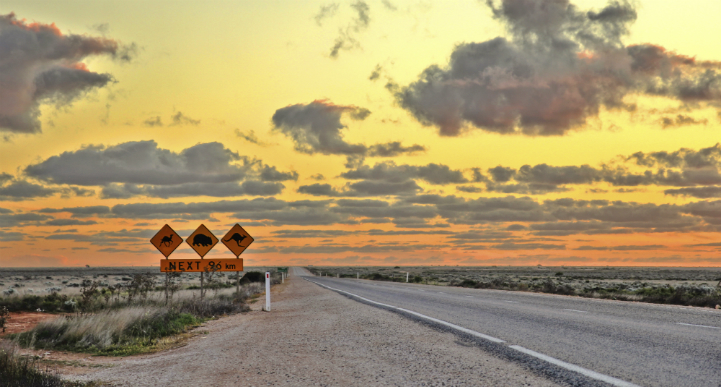 A word of warning for anyone planning to experience the unforgettable outback by campervan or any other method of travel: be prepared. Outposts of civilisation can be few and far between, so you should ensure that the vehicle remains stocked with food, water and petrol to last the distance. A cellphone, torch and spare tyre are essential equipment. Carrying your accommodation with you, in the form of a motorhome, reduces your chances of getting caught out, but it's still a good idea to plan ahead with regards to your stops for each night.
Of course, it's more than just beaches, the great outdoors and the outback which make Australia a top-rated motorhome holiday destination. Get down there, pick up an Australia motorhome rental and follow in the footsteps of thousands of Motorhome Republic customers to see for yourself!

Australia not your destination of choice? Why not consider a Motorhome Hire from New Zealand - also a great option for a campervan roadtrip.