It's no secret that New Zealand is bursting with incredible destinations just waiting to be discovered by intrepid motorhome explorers - but there's one extraordinary NZ location which most people have never even considered visiting. Over the past weekend, the bucolic Great Barrier Island has become the world's third Dark Sky Sanctuary. Located in the Hauraki Gulf, 100 kilometres northeast of central Auckland, Great Barrier has no mains electricity and the majority of the island is a nature reserve, making it the perfect place to look skyward and get an unparallelled view of the universe around us.
The community on Great Barrier played an instrumental role in campaigning for the official Dark Sky Sanctuary status, but there's no denying that its remote location and minimal light pollution made the island a prime contender for the designation. Even if you're not an amateur astronomer, the chance to step out of your campervan at night, look up and see the bright curve of the Milky Way above you is an opportunity too wonderful to pass up.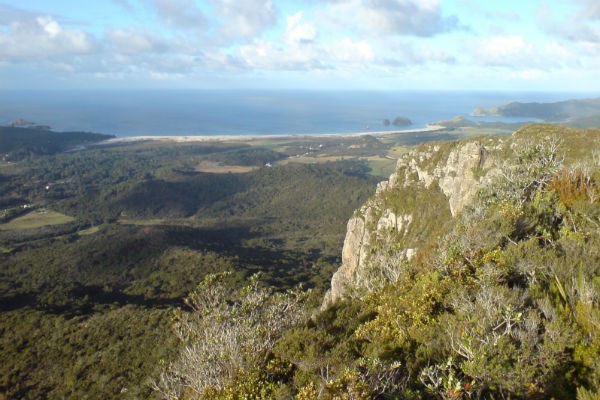 There's no doubt Great Barrier Island is an amazing destination for those keen to go the extra mile for a unique New Zealand, experience, but why explore the island in a motorhome? Here are just a few reasons why it's well worth booking an Auckland motorhome rental for your Great Barrier trip:
With no mains electricity available on the island, you'll be returning to a simpler way of life - but travelling in a motorhome will ensure that you still have all the essential creature comforts covered. Opt for a certified self contained model and you'll likely have your own toilet, shower, fridge and more.

Travelling in a motorhome will give you the freedom to explore the island at your own pace and in your own way. Finding the best spot to stargaze is easy when your wheels and accommodation are all wrapped up in one convenient package.

The vast majority of those planning a Great Barrier Island motorhome trip will be starting in Auckland, New Zealand's largest city. This means there's usually a very good selection of motorhome rentals to choose from, unlike some smaller centres. It's worth noting that you'll need to call SeaLink and book your ferry trip from Auckland's Wynyard Wharf across to Great Barrier. Online booking is not currently available for those travelling in a motorhome.
The locals on Great Barrier Island have long known what a special place this is, and now that the entire island is a Dark Sky Sanctuary, the rest of the world is starting to realise the same. Be one of the first to experience the crystal clear skies and wonderfully wild landscapes of Great Barrier Island when you book an Auckland motorhome rental.