Lonely Planet released its Best in Travel 2017 this week, in which the popular travel site lists countries, cities and regions which they claim are the best travel destinations for the coming year. Many New Zealanders have been pleasantly surprised to find one of the country's least visited regions coming in at No. 2 on the Top 10 Regions list. Taranaki, a westerly region located well out of the way of other major centres, caught Lonely Planet's attention as a "underrated" destination. This is in line with many of their other 2017 regional picks, such as the relatively unknown Inca ruins of Choquequirao and the down to earth Perak region of Malaysia.
Although only about 2% of visitors to New Zealand end up heading to Taranaki, that's more an issue with publicity rather than the region itself, which is brimming with holiday highlights. Phil Wright, General Manager of Motorhome Republic, said that the diverse attractions of Taranaki make this region an ideal motorhome vacation destination.
"Taranaki sometimes gets forgotten when it comes to New Zealand vacation destinations, but this is actually one of the best spots in the country for a motorhome holiday. There's Egmont National Park with stunning scenery and lots of great walks, Len Lye Centre for the culture vultures, the Surf Coast Highway… with a campervan you can make the most of whichever bits of the region appeal to you."
For those who are intrigued by the idea of exploring a slice of New Zealand that most visitors never see, we've put together a short list of a few of the region's most enticing attractions so you can have a head start when you arrive in Taranaki.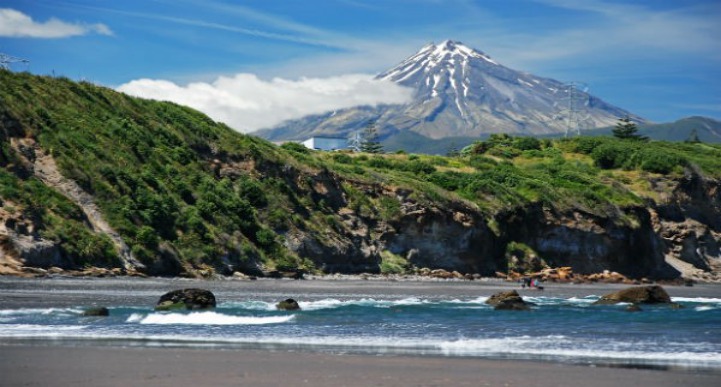 Egmont National Park
The most noticeable feature of Taranaki is the mountain which gave the region its name. Mount Taranaki, also known as Mount Egmont (they're both official alternatives) is actually an active volcano, although it hasn't had a significant eruption since the 18th century. Egmont National Park encompasses a wide swathe of land centred on Mount Taranaki. Hikers will find all kinds of different tracks and trails of all different grades and difficulties throughout the park, including a walk that takes visitors right up to the summit of Mount Taranaki - although this one should be attempted only in good weather by experienced hikers.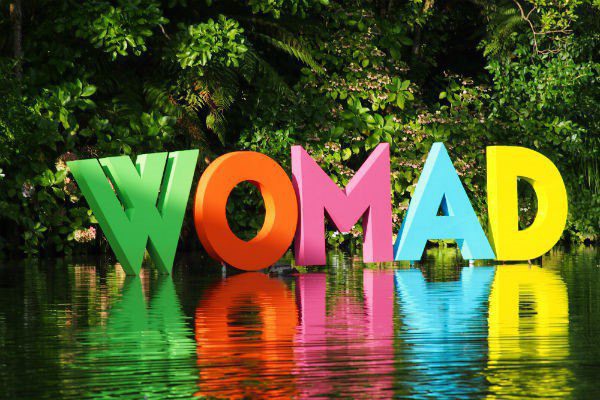 WOMAD
If you can manage to schedule your visit for March, not only will you be capitalising on the last of the sunny weather before New Zealand enters autumn in earnest, but you'll have the chance to be part of one of the world's most diverse music events. WOMAD (World of Music, Arts and Dance) brings artists from all over the globe to New Plymouth, the capital of Taranaki, for a festival that celebrates difference and originality. Be sure to book both your festival tickets and your campervan hire in NZ early to avoid missing out, as this is one of the most popular times of year to visit the region.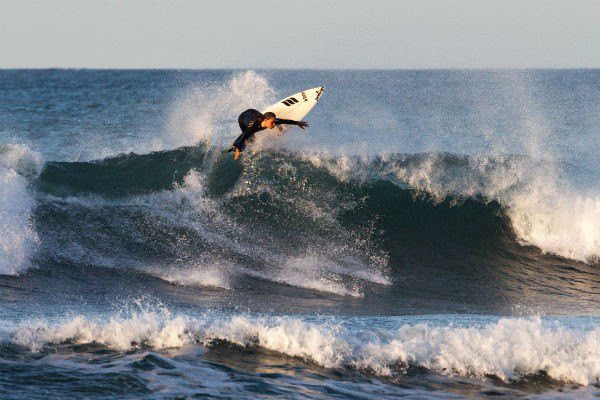 Surf Highway 45
Although many people pass over New Zealand in favour of other South Pacific locales like Bali when it comes to surfing, the country has some excellent surf spots and Taranaki's Surf Highway 45 will treat visitors to many of them. Locations like Stent Road, Rocky Point and the Kumara Patch have passed into local legend, while others like Back Beach and Arawhata Road are renowned for the reliability of their waves. This is a fantastic area to throw away the guide book and make your own discoveries, stopping the motorhome whenever you like along the way to admire and explore.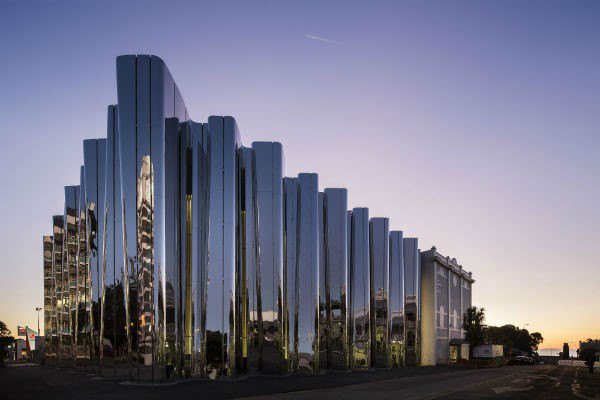 Len Lye Centre
Opened in 2015 as part of the Govett-Brewster Art Gallery in New Plymouth, the Len Lye Centre has been compared to New York's Guggenheim Museum in its avant-garde architecture and strong focus on modern art. Len Lye was a 20th century New Zealand-born artist who specialised in kinetic sculpture and experimental film. The Centre celebrates his engaging work and allows visitors to experience his pieces (many of which incorporate movement) as they were meant to be experienced. This is a must-visit attraction for anyone with an interest in modern art, architecture, or alternative ideas.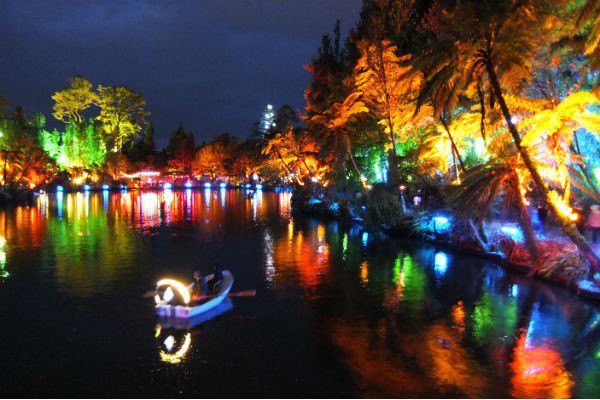 Festival of Lights
Those who are planning to visit Taranaki in the summer have to check out the TSB Bank Festival of Lights in Pukekura Park, New Plymouth. This is completely free for visitors and sees the park utterly transformed into a glowing, multicoloured wonderland. The Festival of Lights features both daytime and nighttime events, including movies in the park, light shows, family activities and more. Drawing more than 100,000 people to New Plymouth every year, the fest is a Taranaki institution and undoubtedly one of the region's annual highlights.
To start planning your Taranaki trip, consider where you'd like to pick up your campervan hire in NZ - or take a look at this itinerary which includes Taranaki as part of an epic trek across New Zealand. To visit this beautiful region, you can pick up your rental vehicle from Wellington, Taupo, Hamilton or Auckland.