How would you like to start off your next motorhome holiday? Perhaps with a cup of tea and a biscuit in your new home on wheels, or a leisurely drive through the countryside to a peaceful nearby campsite for your first night. We have a better idea: get your trip off to a fantastic start with the discovery of a stash of cash.

Motorhome Republic are set to surprise some lucky travellers this summer, by hiding five separate prizes of NZD$1,000 in five rentals around the country with their Stash of Cash promotion. Book a campervan hire in New Zealand during September for a pick up date in January, February or March 2017, and you could be one of them. The giveaways will be randomly assigned to rental vehicles of all shapes and sizes, so anyone who books in the applicable time periods is in it to win it.

Spend a stash of cash in NZ
What would you do with your winnings? In the Land of the Long White Cloud - as it is known to its native people - there are many great ways to use what Motorhome Republic is giving away. Not only are there wonderful products for sale around the country and fine cuisine to dine upon, there are myriad experiences on offer which will allow that extra cash to add unforgettable memories to your Kiwi road trip. Here are our top picks for ways you could use a stash of cash to enhance your NZ campervan hire journey.
North Island
In Northland, get onboard a fishing charter in Doubtless Bay or the Bay of Islands, or even just a harbour cruise. Getting out on the water is a great way to experience this beach-filled region, and you can top it off with a dinner of fish and chips in Mangonui, home to what is widely regarded as New Zealand's best fish shop.

If you're sticking close to Auckland, there are no end of ways to spend money! Retail therapy is one option, but you might also like to splash out on a car ferry to Waiheke Island, which has gorgeous beaches, wineries galore and opportunity for water sports too.

The Coromandel Peninsula is mostly about relaxing and enjoying the coastline, but you could drop some cash on a glass bottomed boat cruise from Whitianga to visit the stunning Cathedral Cove which featured as a set in the Chronicles of Narnia movies.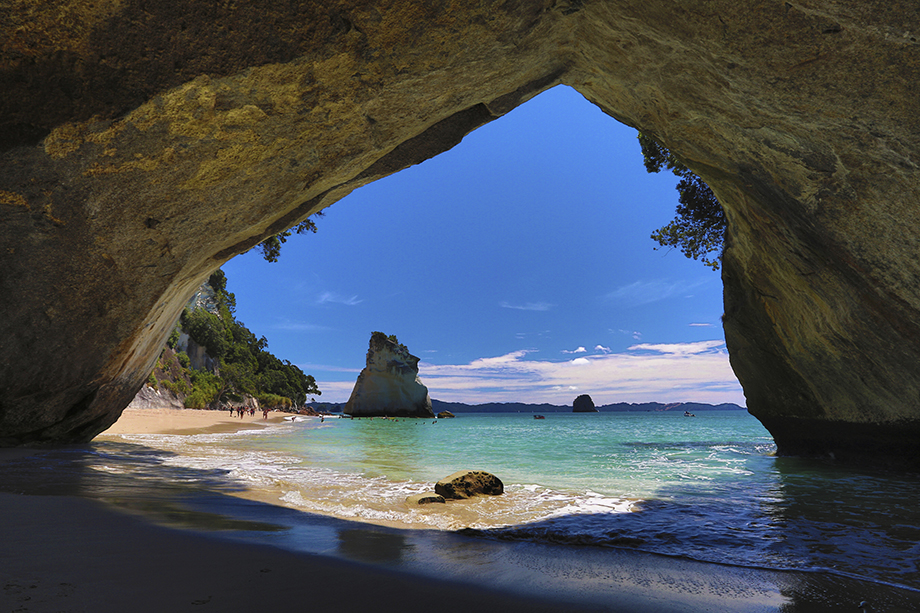 Rotorua is a city full of cultural (and geothermal) attractions, a great spot to spend some of that cash stash. Visit the bubbling mud pools and geysers, take in a Maori performance complete with traditional meal, or call in to the highly-rated Polynesian Spa for geothermal and mud-related beauty treatments.

If you like to climb mountains, you're in luck - the central North Island has them in spades. Hire a guide to take you up Mount Taranaki, or to escort you across the Tongariro Alpine Crossing track for spectacular views. Alternatively, go it alone if the weather allows and save the cash for a luxurious recovery meal at one of the many upmarket wineries in nearby Hawke's Bay.

Wellington is a foodie's delight, so those who consider great meals as their favourite holiday experiences will find plenty to satisfy them here. Grab some local fine dining at Jano Bistro, Shed 5 or one of the many other eateries downtown, and then enjoy a movie at the Embassy Theatre, which hosted the world premiere of The Lord of the Rings: The Return of the King.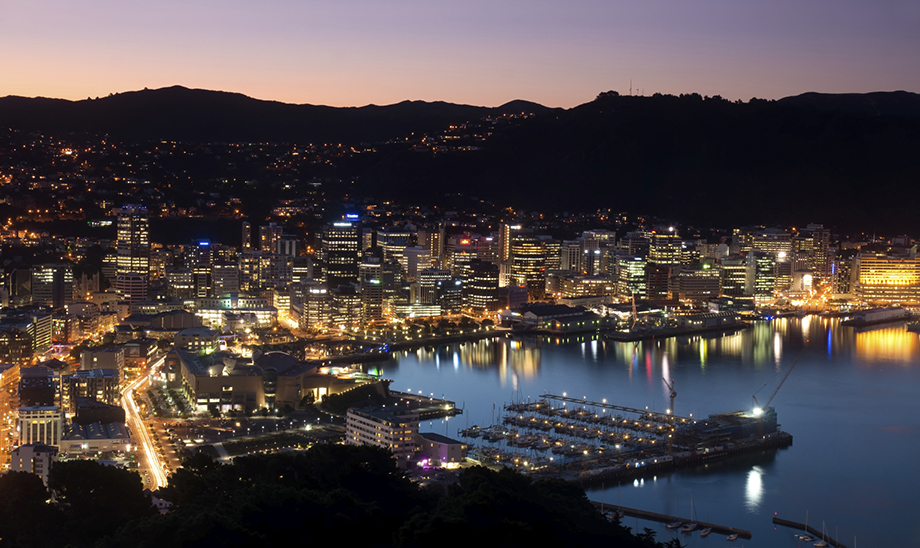 South Island
The Marlborough and Blenheim region at the top of the South Island is chocka with world-renowned wineries, so there are plenty of places to splash out on a tasting. You could also head west and sign on for a kayak trip around the gorgeous Abel Tasman National Park outside of Nelson, New Zealand's sunniest city.

Kaikoura is the town to go to for spotting big oceangoing mammals! Spend a bit of your cash stash on a whale watching cruise or even a flight to see sperm whales, humpback whales, blue whales, southern right whales and other creatures like dolphins and seals, depending on the season.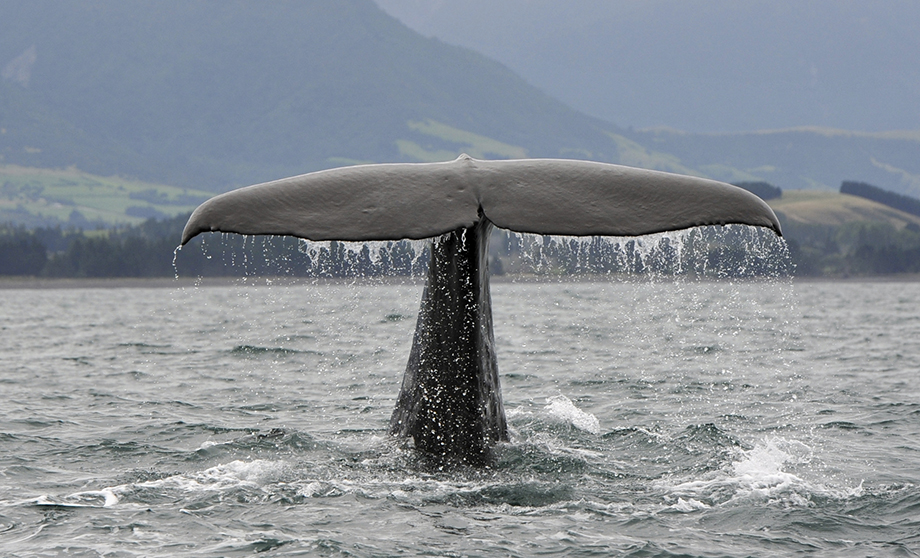 While in Christchurch and Canterbury, why not take the chance to jump out of a plane? With a parachute attached, of course. The Canterbury plains have quite a few skydiving providers. For something a little less adrenaline-inducing, stimulate the recovering Christchurch economy by enjoying the many new and innovative shops and eateries which have popped up since the earthquake in 2011.

Over on the west coast, you can't drive past the Franz Josef or Fox glaciers without stopping for a guided walk, heli hike or scenic flight. Relax and warm up afterwards with a dip in the Glacier Hot Pools, stunningly situated in West Coast rainforest.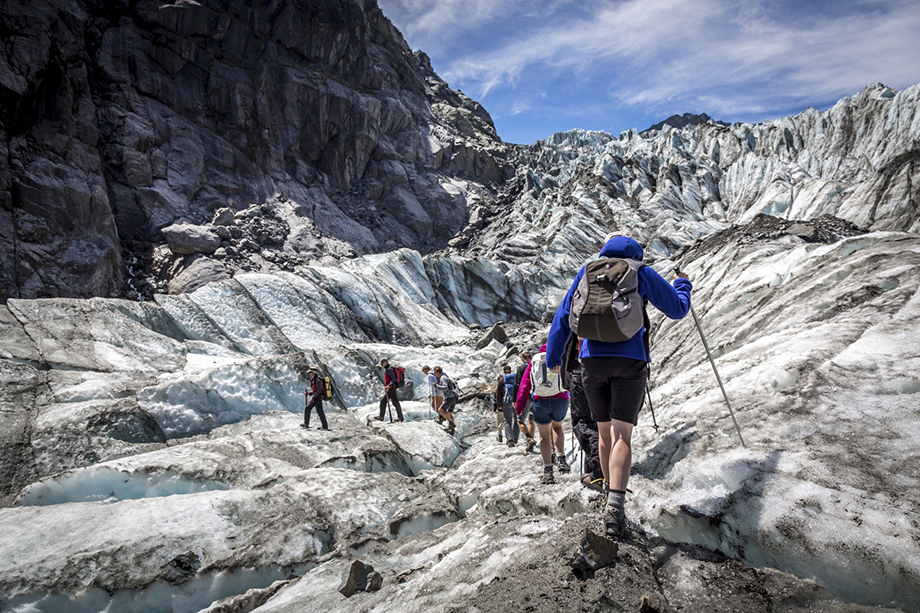 Queenstown offers no end of opportunities to swap cash for memorable experiences. Many of these are thrilling - after all, the town is known as the Adventure Capital of the world! You could sign yourself up for activities you'll never forget like white water rafting, bungy jumping, canyon swinging, hang gliding and a whole lot more.

Milford Sound is one of the South Island's unmissable experiences. It's best experienced by booking onto a cruise or kayaking tour with one of the many operators, or even splashing out on a scenic flight departing from nearby Te Anau. Don't forget a camera to capture the waterfalls, towering peaks and cliffs, beautiful inlets and varied wildlife.
Whether or not you win a stash of cash from Motorhome Republic or are fitting your plans into a holiday budget, New Zealand has so many experiences on offer it can make your head spin. If you're stuck for inspiration about how to direct your campervan hire holiday, the site can also provide some help in that regard. Check out the New Zealand itineraries which provide in-depth guidance for road trippers planning a journey between many of the main centres around the country. They include a lengthy and comprehensive trip from Auckland to Queenstown, round trips from Auckland, Nelson and Christchurch, and other wonderful adventures which take in various parts of this unforgettable country.
Read up on the Stash of Cash promotion, book your trip and be in to win!