Mercedes-Benz isn't new to the campervan game by any means but the famed luxury auto manufacturer has recently upped its game, showcasing EDITION models for Marco Polo and Marco Polo ACTIVITY alike, as well as a couple options for converting some of their other models into campervan-style weekend getaway vehicles.
Mercedes-Benz is currently presenting its latest innovations in the world of luxury campervans at the Caravan Salon in Düsseldorf, Germany, the world's premier trade fair for motorhomes and caravans. While the first day of the Caravan Salon was only open to industry visitors and the media, the rest of the event is open to anyone with a ticket, so the European public can glimpse the future of high-class camping.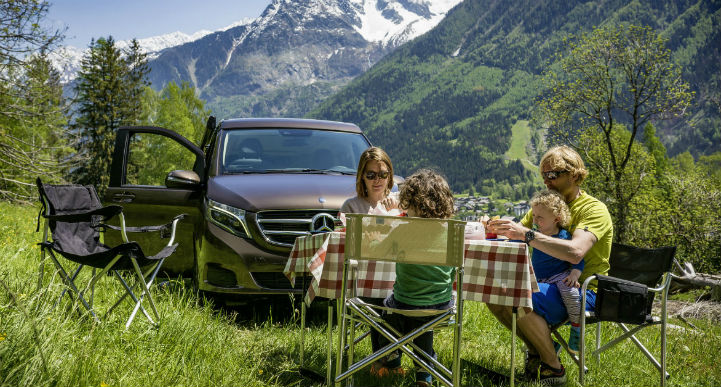 The Marco Polo EDITION boasts quite a number of style and quality-of-life improvements from the standard model: the Exterior Sports Package has you looking great even when you're "roughing it", the 7G-TRONIC PLUS auto transmission provides excellent fuel efficiency and the Intelligent Light System does wonders for visibility at dusk or nighttime. This is a vehicle designed for living on the road, including its own kitchen alongside a bunch of other modcons and motorhome essentials. The Marco Polo ACTIVITY EDITION strips out the kitchen in favour of another rear bench seat. The ACTIVITY is geared toward those who might not be looking to an all-in-one campervan solution, but instead just need a mobile base to come back to at the end of the day.
Mercedes-Benz is also demonstrating how their vans can be converted into compact campers, meaning that those keen on holidaying in comfort won't necessarily have to splurge on a dedicated campervan, thanks to removable elements.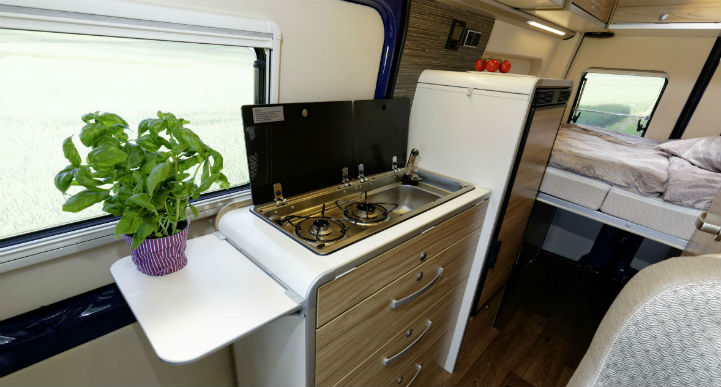 The Caravan Salon is on now in Düsseldorf through to September 4th. If you're in the area and feel like getting a look at the best the world has to offer when it comes to motorhomes, you can pick up a ticket to the event at the Caravan Salon website.
Those who aren't quite ready to take the plunge and drop tens of thousands on a luxury motorhome can still enjoy the campervan lifestyle: renting a campervan offers a far more affordable way to kick your holiday into high gear, whether you're traversing soaring mountain passes and sparkling lakesides with a motorhome rental in New Zealand, picking up a motorhome rental from France to sample the cultures and history of Europe, or catching a sunrise over the Grand Canyon thanks to an RV rental from Las Vegas.