New Zealand is a tourist hot spot, famed and loved for its picturesque scenery and adventurous spirit. Many wanderlusters flock here to road trip across the country in an attempt to get amongst the incredible vistas and discover its hidden gems on their own terms. But like many other stunning locations the world over, there must be a balance between enjoying the environment, and preserving it for future generations. To this end, the New Zealand government has introduced some changes to the nation's freedom camping laws.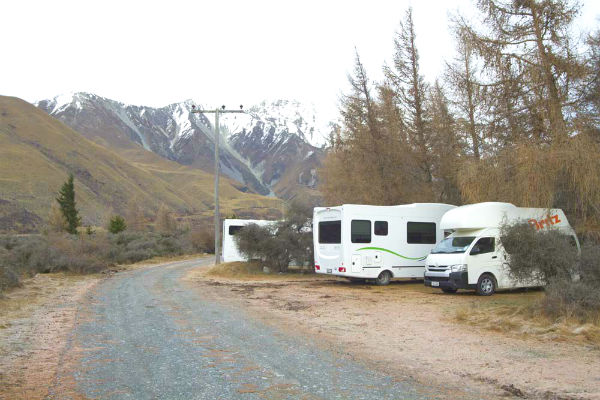 What is freedom camping?
Freedom camping describes camping in a public place which is not a designated campground. New Zealand is lucky enough to have an abundance of beautiful locations for freedom campers to stop for a night or two as they make their way across the country. Until recently, campers were allowed to park any type of vehicle on public land and camp for a night. This meant you could rock up in your Jeep, put it in park and stay for the night.
As you might imagine, issues began to arise from this arrangement. People need bathrooms, trash receptacles and a place to eat. While it might sound like a romantic notion to spend the night in a van, humans are high maintenance and we come with baggage.
The recent law amendment
In order to ensure that campers are exploring the beautiful country in a way that is sustainable and environmentally friendly, an adjusted freedom camping law will come into effect on January 31st 2018. Roadtrippers in New Zealand will need to comply with specific requirements regarding waste facilities. Under the new rule, a toilet must be installed in the vehicle and be able to be used even while the bed is set up. This means nothing can obstruct the toilet while you're sleeping, and people must still have access to it if you're having a lie-in.
As before, everything you bring to the wilderness needs to leave with you, but you also need to be able to stay self-contained for at least 3 days without the need to get more water, or having to dump waste.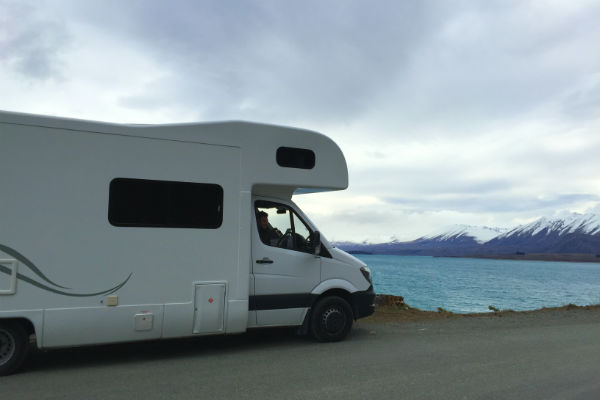 Having the right campervan
While we love them equally, not all campervans are the same. The type you rent will be dependant on the type of holiday you're taking. While you can get around the country in a simple 2-berth van (able to sleep 2 people and has minimal facilities), you need to plan to stay in holiday parks and campgrounds along the way, ensuring you have appropriate amenities available to you. If you're planning on stopping in public places and freedom camping spots on your journey, then you'll need something with a few more handy features.
So what are my options?
There are multiple great options when it comes to choosing a motorhome. Even some basic 2-berth campervans are built with toilets and showers, so if you had your heart set on freedom camping on a budget, this is still possible. Need a little more space? The 3 and 4-berth campervans give you a little extra room for that friend who wants to tag along, while still providing great bathroom facilities. If you're road tripping with your family, a 6-berth RV is the way to go. With a fridge, cooker, shower and toilet, it's the perfect way to explore the country.
Need some help picking a campervan? Read our guide to choosing the best motorhome for your adventure.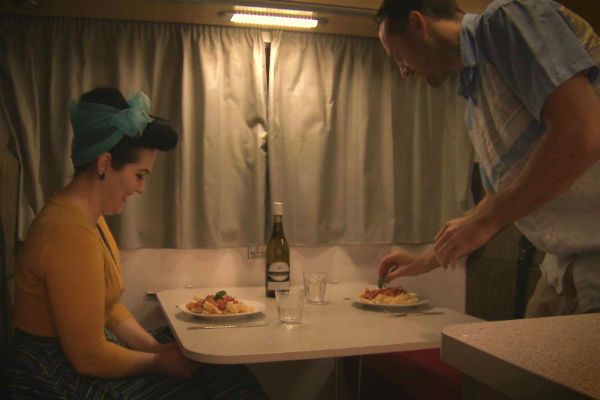 Added bonuses of more facilities
As well as being compliant with new camping rules, having facilities to hand can enhance your holiday immensely.
Cook your own hot meals and save money by not eating out
Keep things fresh in the fridge, and buy groceries for multiple days
Clean off the sand from your beach day in privacy
Say goodbye to torch-lit expeditions to the bathroom in the dark
Like all new proposed rules around camping, they're in place for a reason, and always have the best outcome in mind. While the amendment might take some getting used to, there's no downside to looking after this spectacular country.
There's nothing quite like the feeling of freedom camping in stunning New Zealand; pulling up somewhere off the beaten track, enjoying the view and spending the night under the stars. So whether you're off to the Coromandel, escaping for a long weekend break from Auckland, or taking a road trip from Nelson to Dunedin, book your campervan, complete with fantastic facilities, at Motorhome Republic today!