Iceland is one of those places that almost every traveller dreams of visiting, but for most it's just too far out of the way, removed from the places you'd usually travel to. For those planning a transatlantic trip though, the glaciers, hot springs and magnificent waterfalls of Iceland may be much closer than you think. Icelandair is offering travellers the chance to stopover in Iceland for up to 7 days on the way to the other side of the Atlantic - without paying a cent in additional airfare.

7 days is more than enough to get a taste of what Iceland has to offer, and while a longer stay can open the door to epic Icelandic adventures, there are all kinds of amazing experiences to be had here in the space of a week. If you only have a day to spend here, you might want to unwind and recharge with a relaxing soak in the Blue Lagoon geothermal spa or check out Reykjavík's excellent cafes and restaurants - but those who plan to stay a little longer can strike out from the capital city to discover what makes this northerly island nation really unique.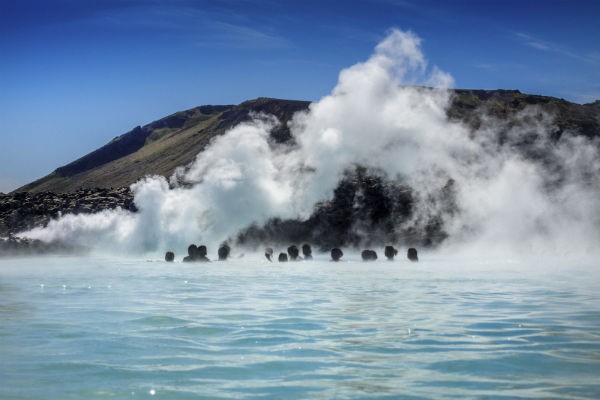 Taking a road trip along Iceland's great Ring Road is one of the absolute best ways to see the country and while a complete circuit around the island might take a little too long to complete, there are plenty of incredible attractions that those with a few days to spare can discover. For the ultimate in flexible travel crossed with modern comforts, consider picking up a campervan hire in Iceland either from Keflavik Airport itself, or Reykjavík, whichever is easiest. With your own set of wheels and living space sorted, Iceland is all yours to explore.

Þingvellir National Park (often anglicised as Thingvellir) should definitely make it onto the itinerary of anyone with a slightest curiosity about history. This spectacularly rugged place is where the Althing, the national parliament of Iceland, met for almost 900 years. It also served that the location for some of HBO's Game of Thrones most memorable moments and contains one of the world's top dive sites - the Silfra fissure, where you can place one hand on the Eurasian tectonic plate and the other on the North American plate, and crystal clear water rises up from the earth after having been filtered by volcanic rock for decades.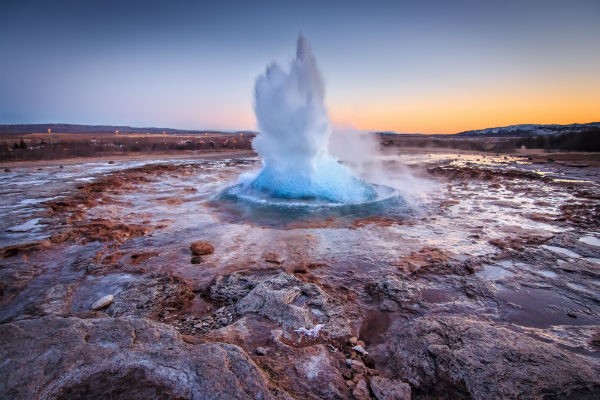 Iceland is well known for its geothermal attractions, so don't leave without getting a glimpse of the country's geysers. Haukadalur is the place to go, and Stokkur Geyser is the one geyser that you'll definitely want to see, as it ejects plumes of water 30 metres high every six minutes. There's also the Geysir geyser nearby - this is the namesake of every other geyser in the world, although it's not as active these days.

One of Iceland's other natural attractions that have visitors talking for months after their trip is the nation's waterfalls. One of the most photogenic waterfalls not only in Iceland but on the entire face of the earth is Seljalandsfoss - this is the one cascade you should make an effort to see above all others, although there are plenty of close contenders.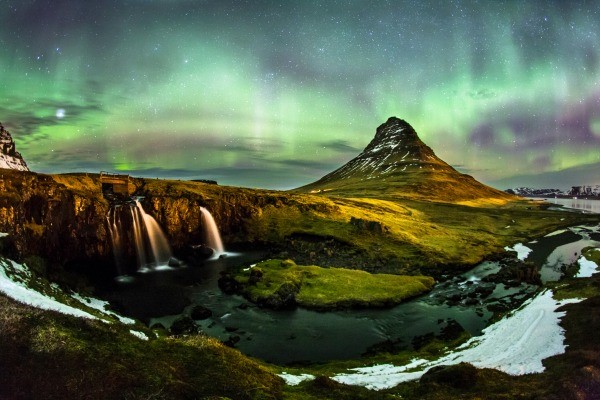 Those keen to do some hiking boots and really get in touch with Icelandic nature should head northwest to Iceland's most famous mountain, Kirkjufell. If you're looking for a gentler walk you can take the track around this conical peak, but if you're up for a bit of a challenge and keen to enjoy a fantastic view from the top, the 1.5 hour walk to the top is well worth it. Just keep in mind that you need a relatively good level of fitness for this walk.

If any of these opportunities have piqued your interest, keep in mind that these are just a small handful of the wonders that Iceland has in store for those who stop for a few days in this unique country. With 18 locations in the US and Canada included in the Icelandair stopover program and 29 European locations, booking an Iceland campervan rental and striking out for new adventures could be just around the corner.