It's hard to define exactly what Burning Man is - perhaps an experiment in community would come close, but that falls short of conveying the radical sense of abandon and the wild creativity on display. One thing is for sure: those who come back from this transformational event carry a little bit of Burning Man with them for many years to come. Known as Burners, these folk are passionate about Burning Man and the lifestyle/mindset it evokes, and usually aren't shy about proclaiming the wonders of Black Rock City (the temporary settlement that springs up in the Nevada desert every year for the event) to all and sundry - but that doesn't mean that Burning Man will appeal to everyone. For some, it may be the worst way to spend a week imaginable, while others will have the time of their lives. Are you cut out for Burning Man? Read on to find out what it takes to have the best kind of experience at this classic counter-culture festival.
How do you feel about crowds?
Some people love crowds. The bubbling energy, the sense of closeness, the excitement in the air… while others might be in the exact same crowd of people but feel stifled, overwhelmed and in need of a break from the clamor. One thing's for sure when you're attending Burning Man, you won't be getting away from people for long. Heading to Burning Man in an RV rental can provide a small measure of privacy, but at the end of the day, throwing yourself into the bright, swirling, crazy community at Black Rock City is what this event is all about. If you find that you're energized by being around others, it's a good sign that you'll love the vibe at Burning Man.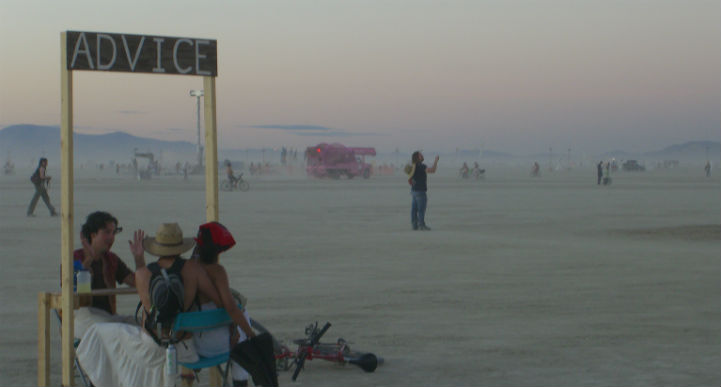 How attached to technology are you?
This is a bit of a tough one, as almost all of us live our day to day lives in constant contact with computers, smartphones and tablets, among a host of other hi-tech devices. The real question is, how would you deal with being parted from all those bits of technology that keep you "connected"? At Black Rock City, the focus is firmly on face-to-face interpersonal connection, as opposed to more sterile and impersonal online communications. Besides, this remote settlement in the midst of the desert is not known for being technological hub. While it's possible that you may be able to access WiFi at Burning Man, don't count on it. To really get into the spirit of the event, leave your smart devices behind and concentrate on simply being present in the moment.
Are you willing to abandon your comfort zone?
This doesn't mean doing anything unsafe or allowing others to tell you what to do, but it does deal with pushing yourself to the limits - and maybe a little bit beyond. What exactly this means is entirely up to you. Burning Man will certainly give you plenty of opportunities to come out of your shell, try new things and discover aspects of yourself that you may not know exist. If you'd rather stick to what you know and play it safe that's fine, but there's no denying that you'll be missing out on quite a lot of what makes Burning Man the life-changing experience it's renowned to be if you're not willing to let go a bit and open yourself up to growing as a person.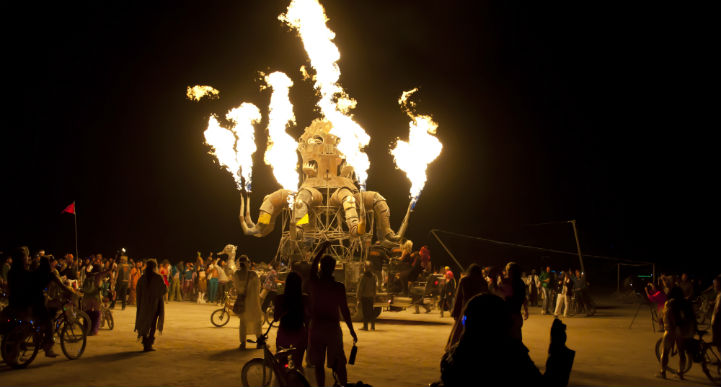 Are you keen to create?
Creation here has more to do with a state of mind and a willingness to get involved than any specific skillset. It doesn't matter whether you consider yourself an "artist" or not, the key here is participation. Every year at Burning Man, outrageous and unbelievable pieces of art are created, and you have the chance to jump into the mix and be part of something amazing. Even if you don't feel like spearheading a creative project of your own, there will be plenty of opportunities to pitch in and lend a hand in crafting an ephemeral wonder - it will last for just a week or even less but it's not the longevity of the thing that's important - it's the fact that you created something in the first place.
Of course there's far more to this multifaceted event than that, but Burning Man is something that is much better experienced than described. If the info above has you thinking that you might just be cut out for Burning Man, start looking into your tickets and an RV rental from somewhere like Salt Lake City or Las Vegas. Sacramento and San Francisco are also close by. You might still be able to snap up some tickets in Burning Man's OMG Sale, but at this stage it may be better to start plotting a trip to Black Rock City in 2017. That way you can get in early to nab the best RV rental deals, and have a much better shot at securing tickets to Burning Man itself.
If you've never booked an RV rental for Burning Man before, check out this Ultimate Guide to Burning Man in an RV.