Summer Down Under means long days, warm nights, BBQs by the beach... and the arrival of festival season. Although northern hemisphere music festivals like Coachella and Glastonbury dominate the press, Australia and New Zealand host a number of festivals that can more than rival the big names, in quality if not in size and star-power. In fact, some of these southern hemisphere festivals offer experiences that are arguably better than more well known fests, thanks to their smaller, more intimate style. You can only attend so many festivals over the summer period though, unless you are lucky enough to have an unlimited supply of time and money, so we've highlighted a few of the very best below for you to pick and choose from.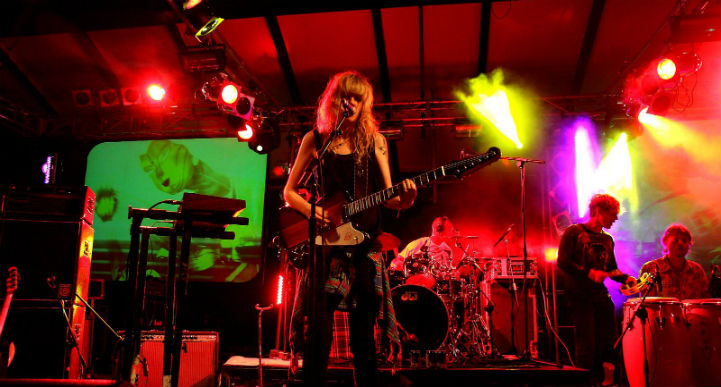 Rhythm and Vines (Gisborne, New Zealand)
What a way to ring in the New Year. Gisborne is the first city on Earth to greet the rising sun of a new year, and Rhythm and Vines will certainly help you to celebrate this milestone in style. Three days of international and local music with a drum and bass/roots/reggae emphasis, held at Waiohika Estate vineyard, provides a fun and laid back way to kick off the year. Opting for a campervan hire in NZ and staying on site is a great option (giving you your own haven of private space and relative cleanliness), just make sure to book a site that allows for it.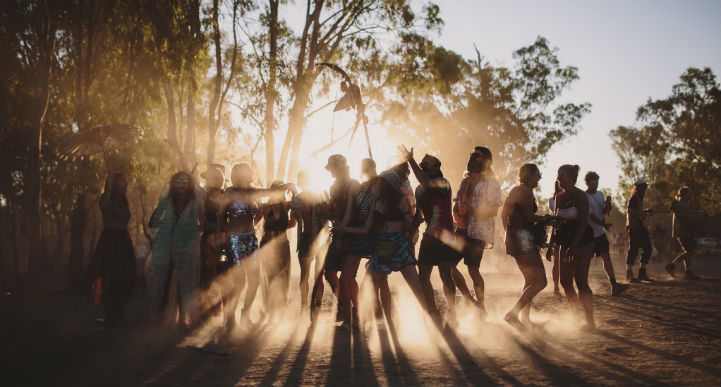 Strawberry Fields (The bush, outside of Melbourne, Australia)
Set right at beginning of summer, in mid to late November, Strawberry Fields offers more than just music: this is a three day celebration of sound, art and creative expression, with quirky market stalls, workshops and art installations all part of the experience. That's not to say the music side of the festival is neglected. More than 150 artists from Australia and overseas come to Strawberry Fields every year, representing a huge variety of genres; soul and funk mixes with hip-hop, house, disco and reggae at this eclectic event.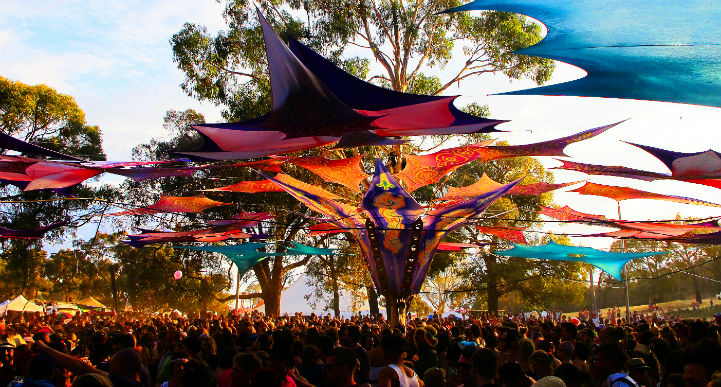 Rainbow Serpent (Lexton, Australia)
This is one of Australia's most well loved festivals, having evolved from a small scale trance music event to a world renowned music, art and lifestyle festival. More than 10,000 people attend this event every year, many of them veterans of previous years, and the sense of community is palpable. The musical styles embraced by Rainbow Serpent are more diverse these days, and you're likely to encounter zany activities and roving artistic performances in addition to the musical side of the event. The festival also displays a deep respect for indigenous Australian traditions - even the name of the festival comes from an important character in aboriginal Dreamtime stories - the Rainbow Serpent is said to be source of life and protector of the land.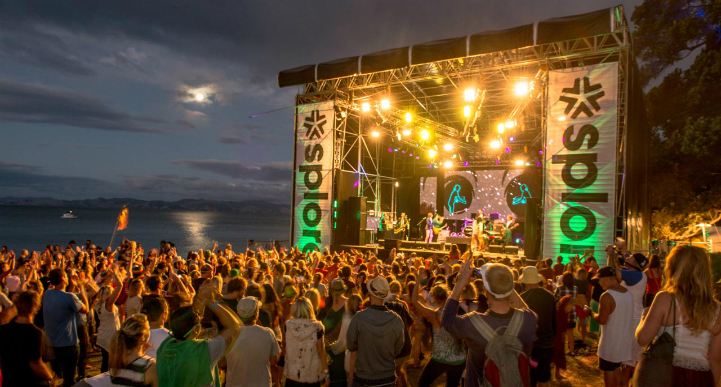 Splore (Tapapakanga Regional Park, New Zealand)
There's no New Zealand music festival that embodies the spirit of summer quite like Splore. Set on the coast in a gorgeous regional park about an hour and a half southeast of Auckland, this fest aims to impart transformational experiences to the Splore community. While varied, performance-based music is a huge part of the festival, Splore is a colourful multi-sense event that celebrates food, fashion and culture as well as music. It's also very family friendly, with a reduced ticket rate for youth and children 12 and under getting in for free, making this festival a memorable mini-vacation for whole family. An Auckland campervan rental will get you to Splore in around an hour and a half.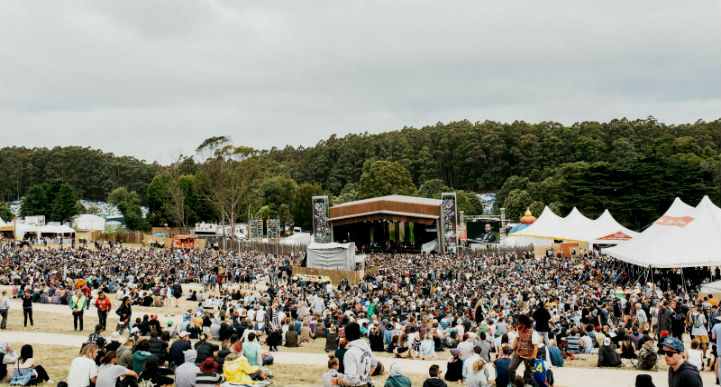 Falls Festival (Lorne/Marion Bay/Yelgun, Australia)
This summer music festival gives you a little bit of flexibility when it comes to where you'll attend. With multi-day events centred around New Years Eve taking place in Lorne, Victoria; Marion Bay, Tasmania; and Yelgun, New South Wales (Yelgun is about 30km from Byron Bay), Falls Festival is accessible to almost anyone living in eastern Australia. This is one of Australia's longest standing boutique music fests and has acquired a sterling reputation over the years for stellar entertainment, with top notch bands, DJs, comedians and performance artists in attendance every year. This is a fantastic way to bask in world class indie music while you usher in the new year.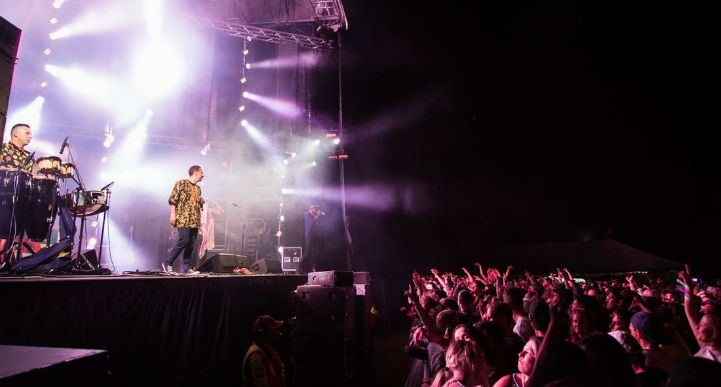 Rhythm and Alps (Wanaka, New Zealand)
The name is no coincidence. Rhythm and Alps is the South Island version of Gisborne's Rhythm and Vines, located in the strikingly beautiful Cardrona Valley. This is arguably the South Island's favourite New Year's Eve party - fans of house, dub, roots and reggae will feel particularly at home here but this is an event that anyone looking for a pumping New Year's in a stunning, classically New Zealand setting, will absolutely love. Booking a Queenstown campervan rental will allow you to make the short trip across to the Cardrona Valley and experience these two amazing days in comfort.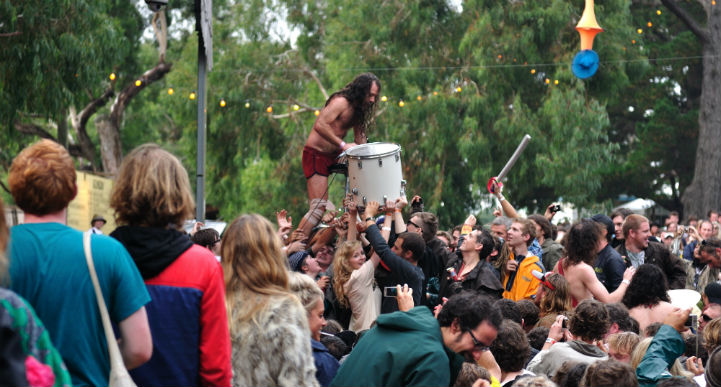 Meredith Music Festival (Meredith, Australia)
Taking place annually in early-mid December, Meredith is known for its local, hometown vibe even though over the years it has gathered a large and enthusiastic cult following. Festival crowds are deliberately kept small, so the best way to get hold of a ticket is to go on their mailing list, as a certain amount of tickets are allotted to subscribers. If you're lucky enough to end up going to Meredith, you'll discover one of the friendliest festival crowds in existence, crafted over the years by Meredith's strict 'no dickhead policy', which ensures that any obnoxious festival goers are promptly kicked out. Make sure to stick for the Meredith Gift, the fest's yearly nude race, a truly hilarious experience. Picking up a campervan hire in Melbourne will have you arriving at Meredith in about an hour and a half.