It's no secret that New Zealand is one of the most beautiful places in the world, but many don't realise that nestled amongst the incredible scenery are beaches that can make even the most jaded of surf junkies sit up and take notice. With so many brilliant beaches scattered across the country, it was a tough job paring them back to just 7 exemplary offerings but we've taken on the challenge and present to you some of the finest surf beaches that the Land of the Long White Cloud has to offer.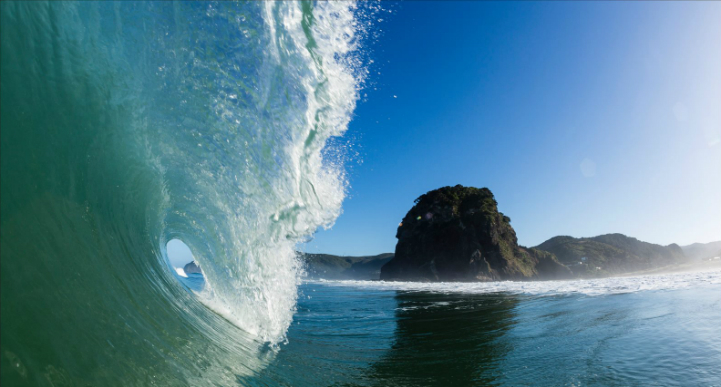 1. Piha
Of all the beaches that surround Auckland, Piha is arguably one of the best (and most notorious) of the lot. Located on the west coast, Piha saw the birth of board riding in New Zealand back in the 50's and today plays host to both national and international surf competitions. You'll find both left and right handers at South Piha and a challenging right hander at North Piha. Those who are unfamiliar with the beach should be aware that although the water can appear deceptively calm, strong rip currents are common along this stretch of coast and can shift position unpredictably.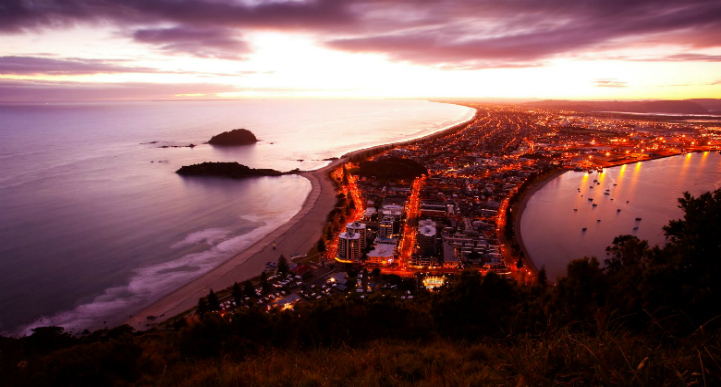 2. Mount Maunganui
The next stop on our journey lies on the opposite coast, a little less than three and a half hours southeast of Piha. Although Mount Maunganui (or 'The Mount' as it's known to locals) doesn't quite have the small beach town vibe that it once did, the beach itself hasn't changed at all. The Mount is well known for its golden sand and clean reef breaks. If you catch it when a big swell is in force, you're virtually guaranteed excellent surf. Don't forget Matakana Island either, the long spit of land that shelters nearby Tauranga harbour, as this can outdo The Mount beaches when a northeasterly swell rolls in.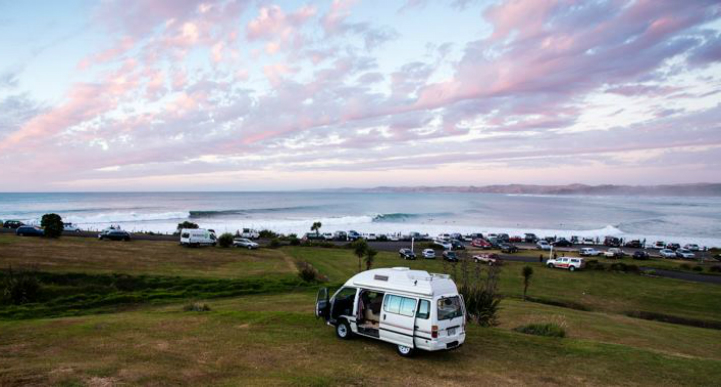 3. Raglan
It's time to return to the wild west coast - just over two hours to the west of Mount Maunganui lies the legendary Raglan. This town revolves almost entirely around the surfing lifestyle, and the breaks along the nearby coastline have achieved international renown, even featuring in the cult classic film The Endless Summer. Manu Point is the most well known of these, but Indicators offers even more consistent breaks giving surfers a long walled, fast wave with occasional barrels. Locals say that when very large swells roll in, the wave can line up with that in Whale Bay and Manu Point, creating a potential ultra-rare 2 kilometre ride.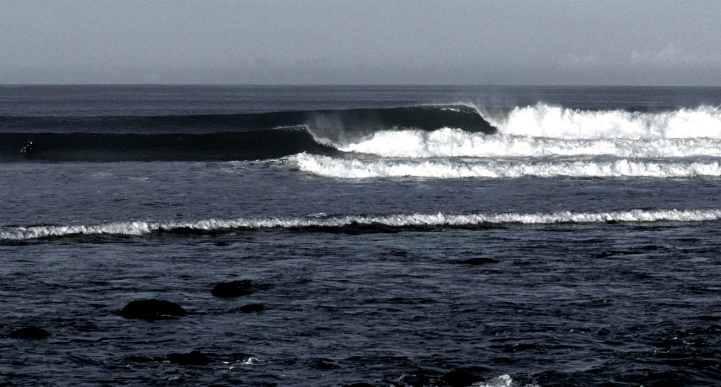 4. Stent Road
Heading on down the coast will bring you to Taranaki's 'Surf Highway', a section of State Highway 45 blessed with a plethora of excellent surf beaches that will leave you absolutely spoiled for choice. But among all of Taranaki's breaks, Stent Road has the greatest reputation with those in the know. It's a right hand point break that boasts several different sections from hollow drop in, to barrel, to wally. The only downside to Stent is that it can get a little crowded - but don't worry, you have the whole of the Surf Highway to choose from. If Stent Road is a little too packed, just head around the corner and discover another great break!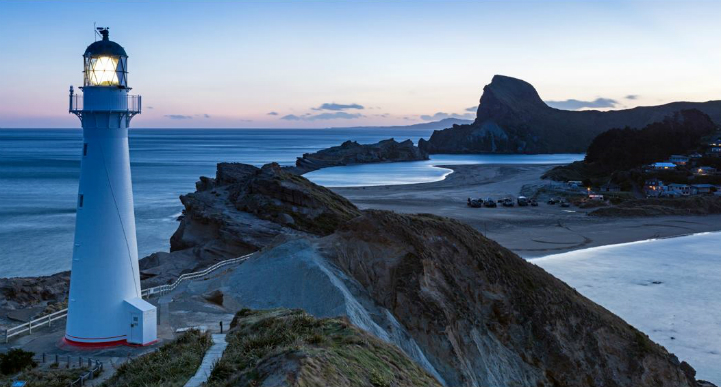 5. Castlepoint
Most visitors will know Wairarapa's Castlepoint for its impressive lighthouse, but there's a few who are aware that there's one spot nearby, known as The Gap, that offers surfers a perfect little gem of a break. It takes a decent sized swell to get into the small inlet, but when conditions are right the tight curve of this sheltered beach allows for a perfect A-frame with long, smooth walls and the occasional barrel. And while you may be here for the surf, not the wildlife, it'd be an offense not to mention the large fur seal colony that calls Castlepoint home. Make sure to check out these amazing creatures (from a respectful distance) on your way to the beach.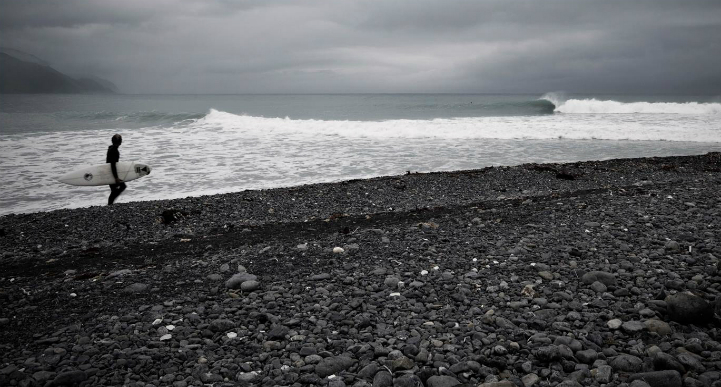 6. Mangamaunu
Don't ever believe that the North Island has all the fantastic surf beaches to itself. Some of the best surf in the country can be found off New Zealand's South Island, with Mangamaunu (just north of Kaikoura) being an ideal example. While many flock to Kaikoura for the whale watching, which incidentally is well worth the trip, keen surfers know that 15 minutes up the road is one of the nation's finest surf spots. Mangamaunu offers a right hand point break - the waves have the potential to peel off for several hundred metres, giving an incredible ride. Be aware that big swells can trigger a rip around the point - this particular beach is not a great one for beginners, but with a bit of experience under your belt you should be fine.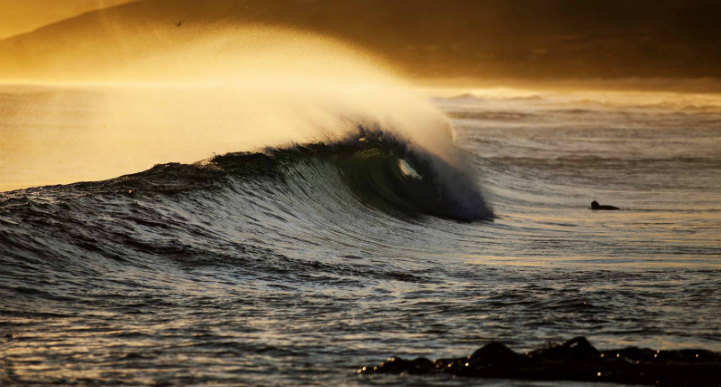 7. Aramoana
Half an hour northeast of Dunedin is a stretch of coast known as Aramoana or 'The Spit'. North swells (and big south swells) bring a decent sized crowd flocking from the city to the beach, but don't be put off by its popularity - there's more than enough room here for everyone. The Spit has a highly regarded beach break, characterised by hollow drop ins and barrels. The area is also a favourite for rock climbers who make use of the steep rock faces that come down to the waterline.
Those 7 spots should provide more than enough fodder for an epic New Zealand surf road trip, but if you think we've missed some great breaks please let us know - just shout out in the comments below with your picks for the best surf spots in Godzone.

For those interested in checking out the surf spots in the South Island, head on over to our Christchurch campervan hire page, otherwise our NZ campervan rental page will cover the other pick up and drop off options on offer.
Feature photo credit:
CPL